Starwood Signs to Administer Hotels in Cuba
First agreement between a US hotel company and Cuba since the '50s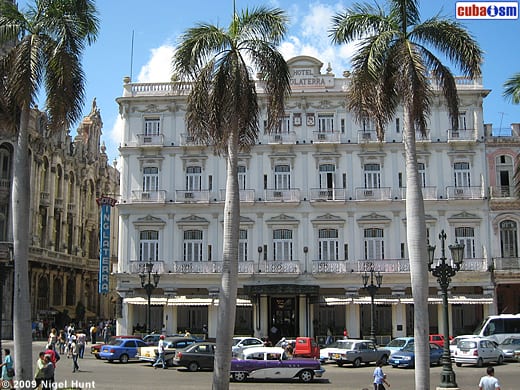 HAVANA TIMES – Starwood will become the first US chain to run hotels in Cuba in nearly 60 years, the company announced today.
Starwood unveiled the agreement reached Saturday with Cuban authorities, just a day before US President Barack Obama starts a three-day visit to the island.
Starwood will manage the emblematic Hotel Inglaterra in Old Havana and the Hotel Fifth Avenue in the Miramar neighborhood. The company based in the state of New York also signed a "letter of intent" to run the Hotel Santa Isabel, located in the historic city center.
The Inglaterra and Fifth Avenue hotels will first undergo renovations and their reopening is scheduled for "later" in 2016, Starwood said.
"We are convinced that Starwood is the right partner to help write a new chapter in the relations between Cuban and US businesses," said Kenneth S. Siegel, general counsel and chief administrative officer of the company in a statement.
"With the rich history of Cuba, its natural beauty and its strong culture, there is no doubt that the entire hotel industry in the United States has looked to Cuba with great interest," said Starwood CEO Thomas B. Mangas.
Starwood is the first company in the sector that obtains authorization from the Treasury Department to operate on the island.
The economic and financial embargo that the US imposed on Cuba since the early 1960s erected several barriers to US companies wishing to operate on island, although Obama has relaxed several restrictions over the last 15 months.
On Sunday he will become the first US president to visit Cuba since 1928. His historic visit is framed in the thaw begun by the two governments in December 2014.
The two countries officially resumed diplomatic relations in July of last year and have since taken several steps of rapprochement since that date.
US media reported last week that several US companies are finalizing agreements to enter the Cuban market. In addition to Starwood, the Marriot chain is expected to sign a contract soon, reported "The Wall Street Journal".