Tampa Bay to Play in Cuba for Obama and Castro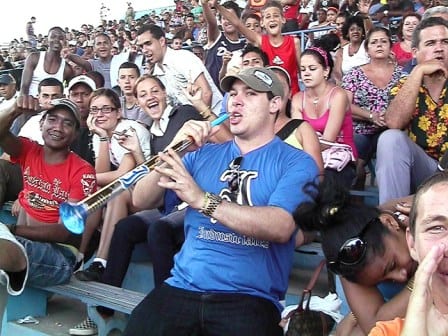 HAVANA TIMES — The Tampa Bay Rays will coincide with President Obama in Havana on March 21-22 holding a baseball clinic and playing a game against the Cuban national team, reported the Tampa Tribune online on Monday.
The surprise announcement, expected to become official in the coming hours, will bring the first Major League team to Cuba since the Baltimore Orioles back in 1999.
President Obama will reportedly attend the game on March 22nd, most likely with his host Cuban President Raul Castro.
Cuban baseball players are making a big splash in MLB with numerous signing for multi-million dollar contracts in recent years. The latest was right-handed pitcher Yaisel Sierra with the L.A. Dodgers for $30 million.
However, do to US restrictions, the Cuban players must obtain residence in another country in order to do so, often involving being smuggled out of the country or abandoning the national team when playing abroad.
According to the Tribune, several of the Rays players will hold a baseball clinic on March 21st with the afternoon game to be played on the following day.
Obama will be the first sitting US president to visit Cuba since Calvin Coolidge back in 1928. Former president Jimmy Carter visited the island in 2002 and 2011.