Terry Fox Run Set Across Cuba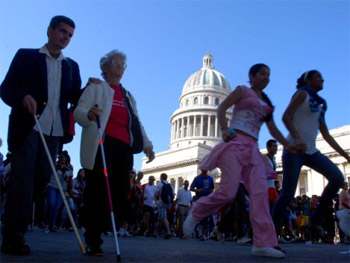 HAVANA TIMES, March 1 — The fourteenth edition of the Terry Fox Run (Cuba) will take place on March 10 in Havana, said Carlos Gattorno, the director general of the Marabana-Maracuba race.
The start will begin simultaneously in a number of cities throughout the country at 10:00 a.m. after being signaled on the national Radio Reloj network.
According to information from the Prensa Latina news agency, this is the race with the most participation in the country, with more than two million runners expected to take part.
Since 1998 the event has been a part of Cuba's campaign against cancer, with all proceeds going to research related to the disease.
The run was inspired by Terry Fox, a young Canadian who's right leg was amputated due to the disease but who crossed his county running to raise funding to battle the illness.