The Latest Attempt to Remedy the Havana Transport Crisis
Fast as a GAZelle
By Luis Enrique Gonzalez Muñoz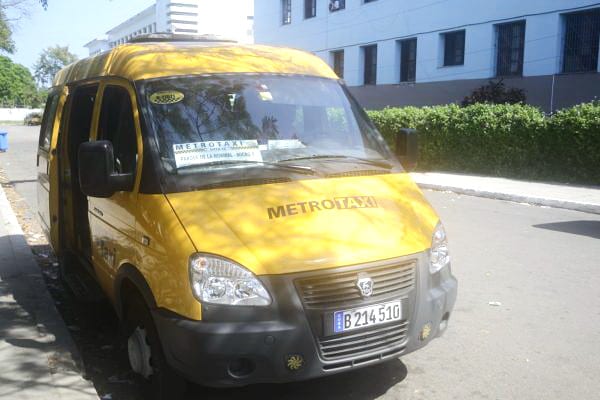 HAVANA TIMES – This year has brought some changes in the streets of the Cuban capital, and it is that these have been colored with a very striking yellow tone. This is due to the entry into the country of new public transport vehicles.
Imported from Russia, from the same vehicle maker that sent the old trucks to the Island back in the Soviet days, the GAZelle minibuses, of thirteen passenger seats, have arrived to reign over the main arteries of Havana.
The drivers lease the vehicles. They have to have a bank account with an amount of one thousand two hundred CUC [some 50 times the salary of the average Cuban professional].
The fares vary according to the distance that each passenger travels; if it is the complete route it is fifteen CUP (1 CUC = 24 CUP), if it is two thirds of the route or one third the price is ten and five CUP, respectively.
Every day they are working, since they have to pay the daily rent of thirty-two CUC, even on their day off. On that day, they are free of the established route and can go where they wish, charge the price agreed with the passengers, and can be rented full time to give trips to the provinces that have borders with the capital, Mayabeque, Artemisa, Pinar del Rio and up to Matanzas, but only up to the Cumanayagua bridge.
In interviews for the State TV news the drivers note that, despite the fourteen daily laps as a rule, with the established prices, the work is profitable, because once the amount they have to pay has been completed, everything else that is collected is for them.
I have approached some passengers at the routes beginning and elsewhere, and the opinion is satisfactory in its vast majority. One notes they are always full, which in the absence of many of the old collective taxis is more than positive, because it relieves a lot since the public buses can't cope.