The Latest Building Collapse in Old Havana
Text and photos by Yunier Gutierrez (Lahoradecuba)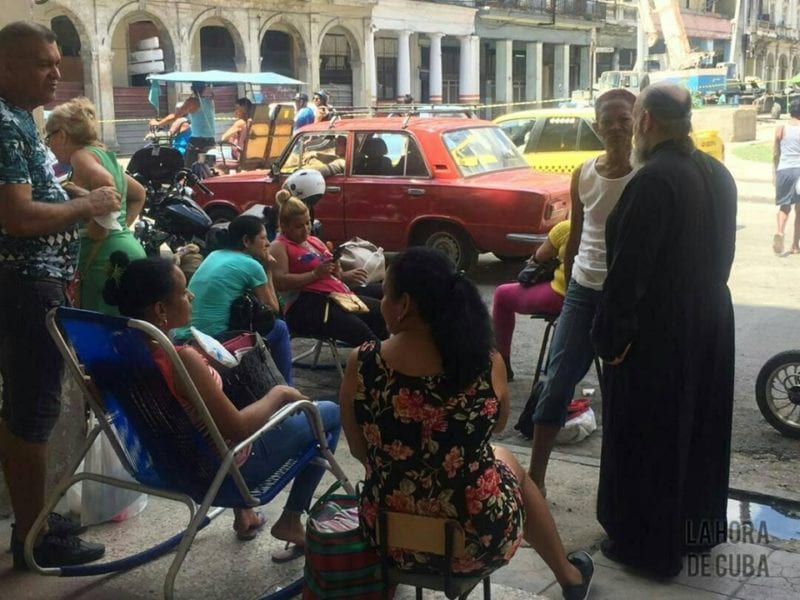 HAVANA TIMES – Weakened by the heavy rains that have recently hit the capital, as well as high temperatures, the roof of a multi-family apartment block (57 Monte Street, between Agramonte and Cardenas Streets in Havana) caved in on the afternoon of July 22nd.
The roof began to fall down in bits at approximately 5:30 PM, when some of the residents in the building were coming home from work. The old wooden posts placed in parallel, weren't able to bear the rain and immediately gave way.
"I really don't know how we managed to get out, we didn't have much time and I was out of my wits," one of the residents affected told La Hora de Cuba.
This unfortunate incident didn't result in the loss of human lives, luckily. Residents from the twenty-six apartments in the building are now living out on the street or have been taken in by friends and relatives. Many do not know what condition their belongings at are in.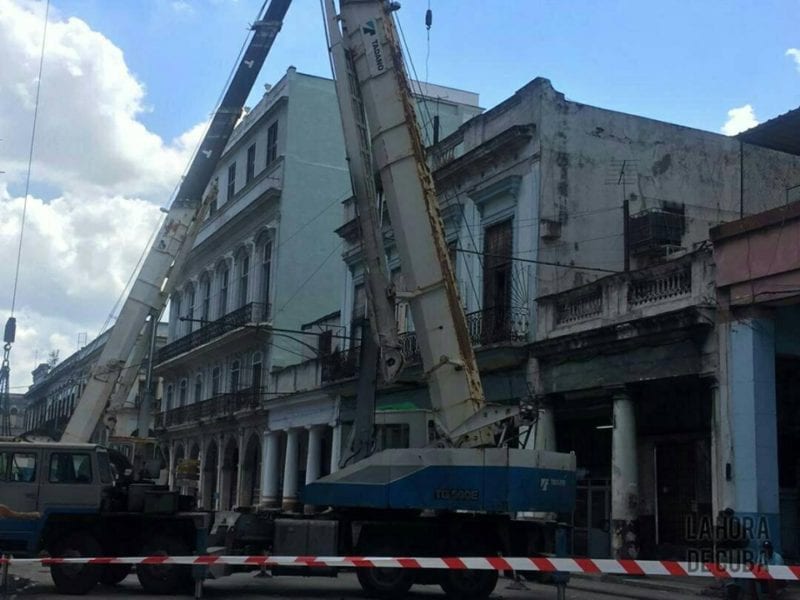 In spite of the upsetting experience they are living, some of the victims are firmly holding their ground and have decided not to leave the place because they are afraid the building will be razed to the ground and they will be sent to state-run shelters [where some people stay years and even decades], with no return date.
As July 23rd passed by, they hadn't received any food or water, while still waiting for some official to worry about the situation they are facing.
Elderly and children are usually the most affected in these bitter experiences.
In recent years, the number of collapses has increased in the Cuban capital, especially in Old Havana and Central Havana, as a result of the deplorable condition of housing and the climate phenomena which speeds up the collapse of these old buildings, making them lethal for those who (without any decent alternative in sight) insist on living in them.