The Latest Economic Measures from the Cuban Government
On October 9th and 10th, fragments from the special parliamentary session were retransmitted on national TV, in which economic measures became known.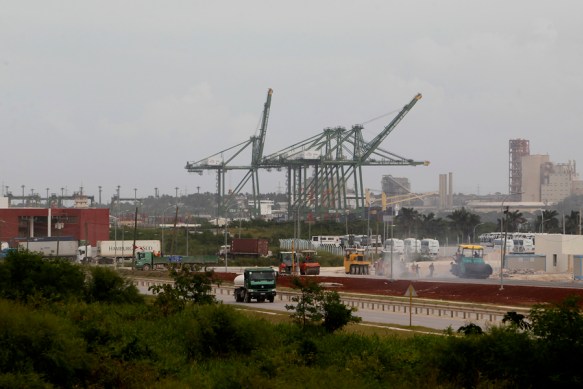 HAVANA TIMES – Last week, measures to keep the economy afloat in the second semester of the year, directed at increasing exports and reducing imports, were announced by economy minister Alejandro Gil, during the special session of the National Assembly.
Broadcast on TV on October 9th and 10th, his appearance before parliament members, as well as other State and Government representatives, included several proposals to tackle the country's growing economic decline in the face of US sanctions.
With a complicated national landscape as a result of financial restrictions and fuel shortages (attributed to the Trump administration's pursuit of oil tankers transporting fuel to the archipelago), Cuban authorities have been forced to adjust their economic plan to the new situation.
IPS Cuba summarizes the measures identified during the parliamentary sessions, which were held so as to implement the new government structure that was approved in the Constitution, which came into force in April:
– Prioritize exports, foreign investment, housing construction, food production, tourism, transport and renewable energy sources.
– Uphold energy-saving measures, especially relating to fuel, and reduce expenditure by substituting exports with national production and production chains.
– Move forward with the investment plan, prioritizing those that add value to exports and replace imports.
– Encourage national companies to sell goods and services to companies based in the Mariel Special Development Zone, which will enable them to hold onto 50% of the hard currency that comes in with sales so it can be used to restock and sales can continue to grow.
– Apply measures that create greater autonomy for state-led companies.
– Encourage the replacement of imports by selling national companies' goods and services to the Ministry of Tourism and business group TACUBA, for starters. This will also mean that 50% of sales stay within the country.
– Ensure that producers have access to national supplies, as goods are imported a lot of the time, when they are available in Cuba.
– Broaden the closed funding schemes for micro-investments that could allow exports to grow in the short-term.
– Facilitate funds for exports, such as those destined to the finance company in the FINATUR tourism sector, so that national products are sent for export and the tourist industry.
– Implement mechanisms which encourage exports, backing those who can hold onto foreign currency cash and use them to back their operations.
– Drive local development projects, especially those with local resources and directed at the economic and productive sector.
– Control inflation after pay rises were announced for public-sector jobs, sustaining supplies, controlling prices and budget expense adjustments.
[Editor's questions: Is there anything new in these measures? Is it a mere wish list or something obtainable? How will the energy saving measures recently applied affect the desire to expand national production activities and sales?]