The Minnesota Orchestra Plays Cuba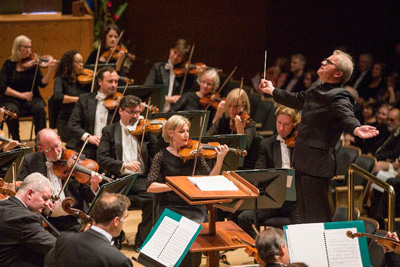 HAVANA TIMES (dpa) – The Minnesota Orchestra began a tour of several days to Cuba on Thursday, where the well-known US symphonic band will perform two concerts to participate in the political rapprochement between Cuba and the United States.
"Cuba is a neighbor of the United States, and if there is a possibility to come and share as good neighbors, why not?", said Vänskä Osmo, the musical director of the Orchestra.
The last time The Minnesota Orchestra visited the island was in 1930, according to its organizers. It is the first orchestra to visit Havana after the historic rapprochement between Cuba and the United States started in December.
The band felt that this was an "appropriate time" after the US president, Barack Obama, and his Cuban counterpart, Raul Castro, announced on December 17 that the two countries restored diplomatic relations, said Vänskä.
Washington and Havana are currently negotiating the reopening of embassies with new talks set for Washington on May 21st.
The Minnesota Orchestra will offer concerts on Friday and Saturday at the National Theatre of Cuba within the framework of the International Cubadisco Fair in Havana.
The repertoire will include works of German composer Ludwig van Beethoven and the song by Cuban composer Alejandro García Caturla known as "El Danzon Caturla". "We wanted to play something that was familiar to you," Vänskä said in presenting the program.
Participating with the Minnesotans in the concerts will be several Cuban musicians including virtuoso pianist Frank Fernandez, as well as the National Choir of Cuba and the Vocal Leo chamber music choir.
As part of its program in Havana, the musicians of the Minnesota Orchestra visited the Superior Art Institute of Cuba (ISA) and the National School of Music on Thusday. On Friday they will rehearse "side-by-side" with the Amadeo Roldán Youth Symphony.
The Minnesota Orchestra, founded in 1904, is one of the United States' foremost orchestras and frequently goes on international tours. In 2014 it won a Grammy for best orchestral performance.
Cubadisco, the main Cuban recording event held annually, has Russia as this year's guest country of honor. At the music feast, to be held from May 15-24 the Cuban musicians will be joined by participating artists from Chile, Peru, Venezuela, Spain and Australia, among other countries.