The Weekly March of the Ladies in White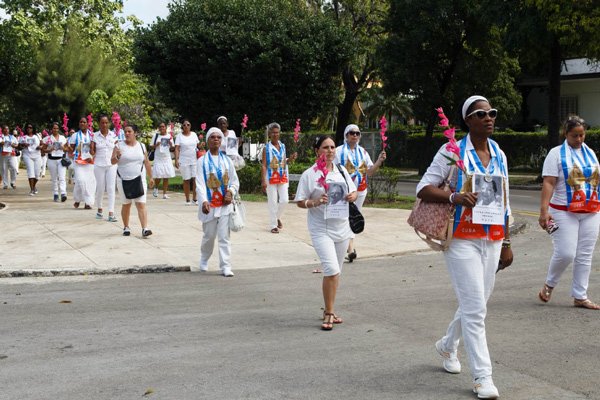 Photos by Juan Suarez
HAVANA TIMES — Each Sunday members of the Cuban opposition group known as the Damas de Blanco (Ladies in White) march along Fifth Avenue in the more affluent Miramar District of Havana. Last Sunday, December 11, HT was on hand to capture a few pictures of the women and some of their followers.
The group, founded in 2003, first rallied on the cause of the release of their relatives and loved ones held as political prisoners by the Castro government.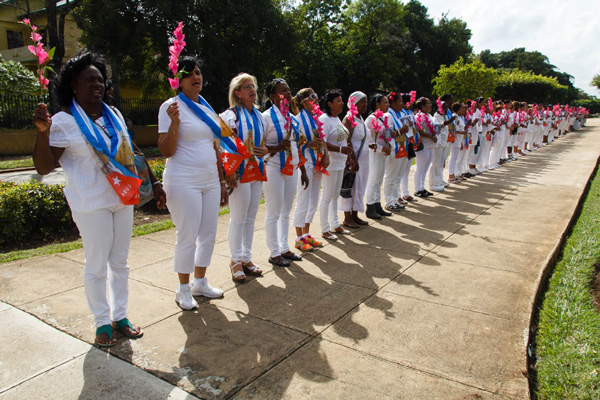 When the original prisoners were finally all released by 2011, the Ladies in White continued on, centering on the issues of freedom of speech and association, calling attention to new arrests, and their sharp opposition to the government.
They are accused by the official press of receiving support from the United States government and other foreign groups. On numerous occasions they've received a violent reception from police and government supporters and some have faced detentions harassment around their homes.
Last Sunday everything was calm.
Click on the thumbnails below to view all the photos in this gallery. On your PC or laptop, you can use the directional arrows on the keyboard to move within the gallery. On cell phones use the keys on the screen.