Three Cuban Doctors among Earthquake Victims in Ecuador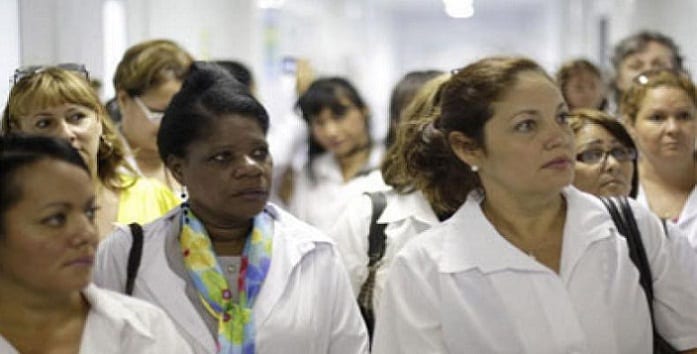 HAVANA TIMES — Three Cuban doctors working in Ecuador were killed in the earthquake that devastated parts of the South American country on Saturday, reported dpa.
The victims were in the town of Pedernales in Manabi province in western Ecuador, one of the most affected by the 7.8 magnitude earthquake.
The three doctors, a woman of 46 years and two men of 53 and 41, were in a building that collapsed completely, according to Cuban state television.
The earthquake killed at least 413 persons, according to the latest official figures. At least another 2,658 were injured. Some 320 are missing, says the Red Cross.
In the disaster area, 59 of the 742 Cuban collaborators working in Ecuador were providing service, said the Cuban authorities. "The rest of the brigade are in good health," they said.
For decades Cuba sends medical missions to other countries in Latin America and Africa, some as paid medical services or humanitarian aid. Additionally the Caribbean country sent a team of aid workers to assist Ecuador after Saturday's quake.
Ecuadorian President Rafael Correa described the disaster as the worst country that has suffered from 67 years ago. The earthquake struck a large area of about 100 kilometers along the coast, located about 200 kilometers west of Quito.