Tourist Arrivals to Cuba Up 15% Boosted by US Visitors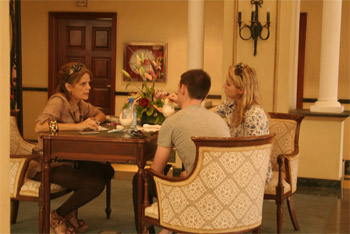 HAVANA TIMES — The arrival of tourists to Cuba rose sharply in the first quarter of 2015, after the historic diplomatic rapprochement with the United States, reported dpa news on Thursday.
In the first three months of the year 15 percent more visitors came to the island, noted Cuban Tourism Minister Manuel Marrero.
"The first quarter of this year has been great," Juvented Rebelde newspaper quoted Marrero saying during the opening of the Varadero Gourmet Festival at the resort peninsula located about 140 kilometers east of Havana.
Marrero said he expects the rest of the year will be "very good" for tourism.
Although specific figures were not released, it is estimated many US visitors have been arriving to the island, despite US Treasury Department travel restrictions still in place on visiting Cuba.
Upon announcing in December the upcoming resumption of diplomatic relations with Cuba, US President Barack Obama, also eased some of the travel restrictions.
US citizens now have more opportunities to get permission to travel to Cuba in a dozen existing categories, for example for educational or cultural exchanges. Travel for specifically tourist options is still not allowed.
The online home rental company Airbnb, based in San Francisco, recently announced it would offer for the first time about 1,000 lodging possibilities for US citizens who have travel authorization for Cuba.
Cuba received 2.8 million visitors in 2013 and just over 3 million in 2014.