TS Emily 2-Days from Far Eastern Cuba
By Circles Robinson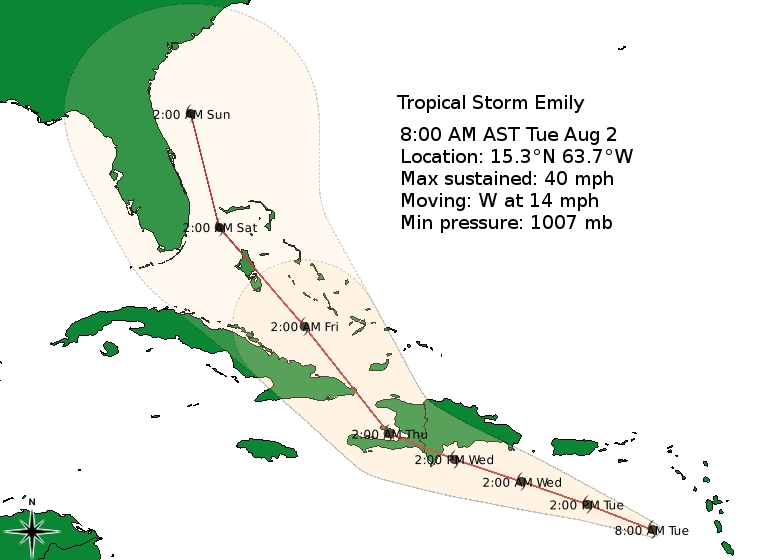 HAVANA TIMES, August 2 — Tropical Storm Emily formed late Monday in the Eastern Caribbean and according to predictions by the Cuban Weather Institute (INSMET) could touch land in the far eastern tip of Guantanamo, Cuba by Thursday after passing over parts of the Dominican Republic and Haiti.
The storm is currently packing 40 mph winds (65 kph) and thus far the National Hurricane Center in Miami says it is not expected to reach hurricane strength.
The NHC has put out a Tropical Storm warning for Puerto Rico, Haiti and the Dominican Republic.
If the current projection is correct, Emily will hit both the southwestern Dominican Republic and southeastern and south-central Haiti Wednesday afternoon to early Thursday before continuing on towards eastern Cuba, The Bahamas and then proceed off the eastern Florida coast.
INSMET said at 6:00 a.m. EDT that the storm is moving at a speed of 14 mph (23 kph) on its west-northwesterly route.