TS Sandy Threatens Jamaica & Cuba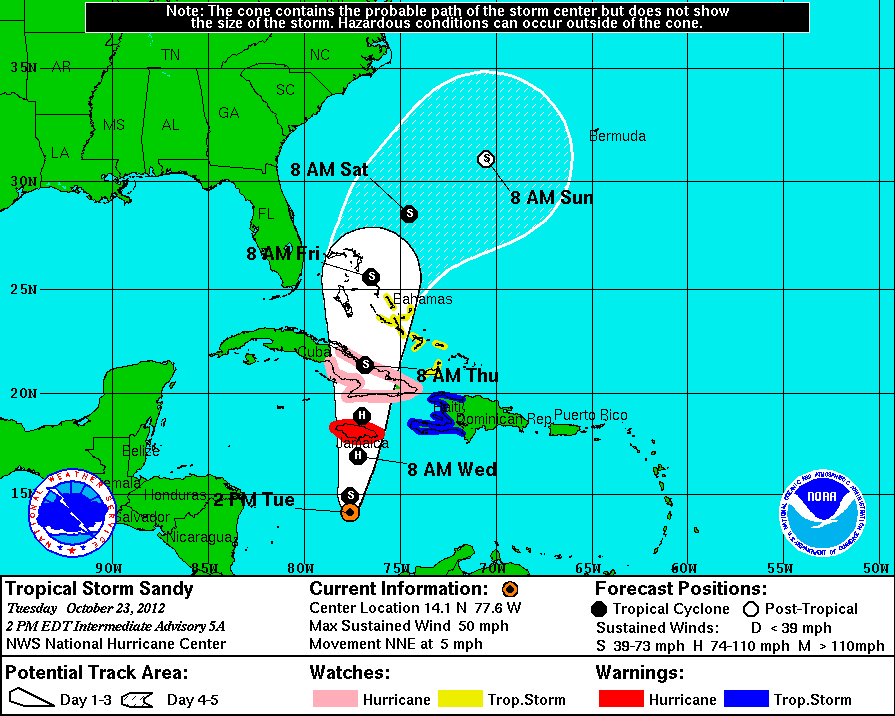 HAVANA TIMES — Tropical Storm Sandy is gaining in strength and poses a direct hit threat to Jamaica and the eastern half of Cuba, reported the National Hurricane Center (NHC) on Tuesday morning.
By noon today Cuba's Weather Forecast Center (INSMET) said Sandy has 50 mp/h winds and is moving at 4 mp/h (7 kp/h) in a north/northwest direction.
The center of the storm was located at 460 kilometers (285 miles) south-southwest of Kingston, Jamaica.
INSMET said that Sandy could reach hurricane status as it approaches Jamaica on Wednesday.
It is then expected to lose some strength when it interacts with land before heading north to eastern Cuba.
The NHC has declared a hurricane warning for all of Jamaica, a hurricane watch for eastern Cuba and a tropical storm warning for Haiti.
INSMET will issue a new advisory at 6:00 p.m. Cuba time.