Twelve Corners in Havana, Cuba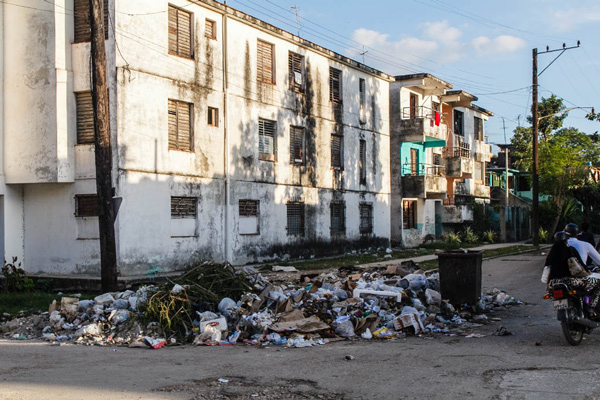 Photo Feature by Juan Suarez
HAVANA TIMES — Yesterday afternoon walking along San Benigno Street in the Havana municipality of 10 de Octubre I noticed that on the first two corners of the block garbage was piled up on the street. At first I wasn't surprised since such is commonplace in the Cuban capital.
However, I kept walking and at the next corner on the right was greeted by another pile of trash. On the left was more garbage. I walked just five blocks and took twelve pictures of different corners all littered with garbage. Flies were the masters of the streets. Have a look at the pictures, the images speak for themselves.
Click on the thumbnails below to view all the photos in this gallery. On your PC or laptop, you can use the directional arrows on the keyboard to move within the gallery. On cell phones use the keys on the screen.