Two Dead and Dozens of Buildings Collapse from Heavy Rains in Havana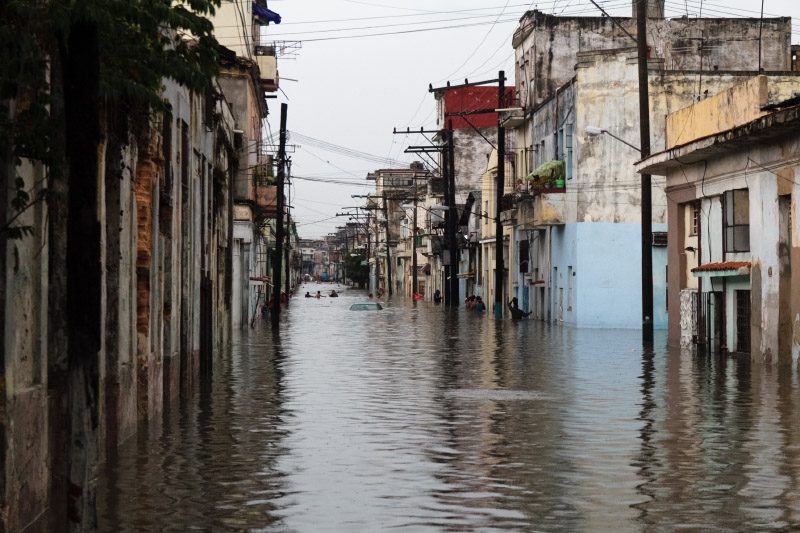 HAVANA TIMES — Two persons are dead and nearly 30 homes collapsed, three total, after heavy rains and flooding Wednesday afternoon in Havana, reported dpa news.
The victims are an 81-year-old woman who drowned in the central district of Old Havana, and a man of 24 who was electrocuted by a fallen cable.
The official press also reported 24 partial home collapses and three total in the capital. The rainfall also caused power outages and the water supply was out in several areas of the capital.
The winds also downed several trees.
The districts of Centro Habana, Old Havana and Cerro were the most affected by the floods, according to preliminary information from the authorities. It is believed that the reports of damage and people affected could rise.
Several Havana neighborhoods like Miramar, in Playa municipality, and Vedado in Plaza de la Revolución were partially flooded..
According to Granma daily, the precipitation was the product of several thunderstorms that formed in the Straits of Florida ahead of a cold front, strong winds with gusts up to 98 k/ph and hail in some areas were part of the flash storm.
Havana recorded a strong heat wave in recent days, with record temperatures for this time of year.
Due to the poor state of many buildings, Havana regularly has problems with the collapse of buildings and homes during and after heavy rains occur.