UN Envoy for Privacy Rights Meets Assange in Prison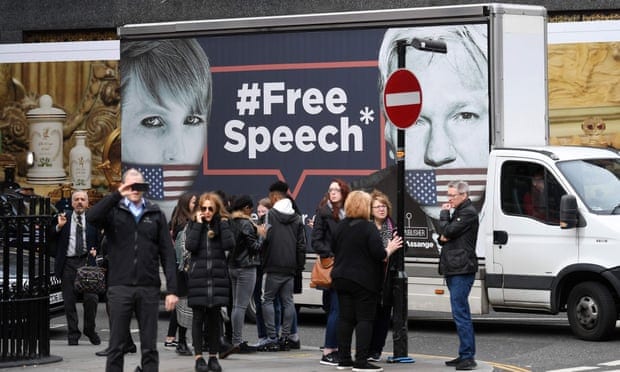 HAVANA TIMES – The UN rapporteur for privacy rights met WikiLeaks founder Julian Assange on Thursday at a London prison where he awaits a hearing on a US extradition request and sentencing for breach of bail, reported dpa news.
Assange's supporters said Joe Cannataci, the UN human rights commissioner's envoy for privacy, met him at Belmarsh prison, where Assange has been held since he was convicted of breaching bail conditions linked to an earlier Swedish extradition request.
"We welcome the continued engagement of the United Nations special mechanisms in Mr Assange's case," Jennifer Robinson, a lawyer for Assange, said following the visit.
"It is a matter of grave concern that Ecuador expelled Mr Assange from the embassy before the scheduled UN visit could take place," Robinson said, referring to Cannataci's plans to visit Assange at the Ecuadorian embassy in London.
Police dragged Australian citizen Assange, 47, out of the embassy on April 11 after he spent seven years inside the building to avoid arrest.
President Lenin Moreno said Ecuador terminated Assange's asylum because he repeatedly violated international conventions and WikiLeaks had threatened Quito.
The US Justice Department said it charged Assange with conspiring with former US military intelligence analyst Chelsea Manning to leak classified material in 2010. A British extradition hearing is expected to begin next week.
The UN Working Group on Arbitrary Detention, a panel of independent legal scholars, ruled in 2016 that Assange had been subject to arbitrary detention since his arrest in London in 2010 in connection with allegations of rape and sexual assault in Sweden.