UN Rights Chief Warns Ortega's Police Ahead of Protest Anniversary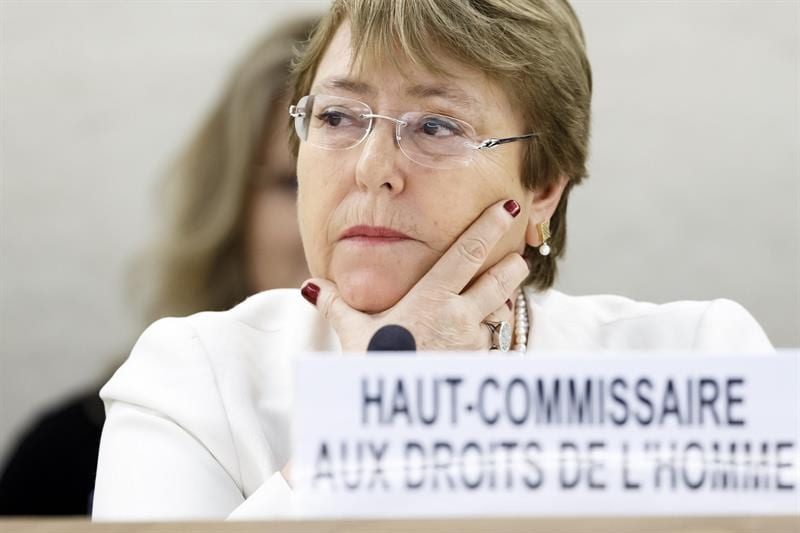 HAVANA TIMES – Nicaragua's security forces should avoid further bloodshed at upcoming mass demonstrations marking one year of protests, government repression and political crisis, UN rights chief Michelle Bachelet said on Tuesday, reported dpa news.

More than 300 have been killed and 2,000 injured as the government has cracked down on protests against the rule of President Daniel Ortega, according to the UN Human Rights Office. The protests started on April 18 last year as demonstrations against social security reforms.
"I am concerned that the protests planned for this week may trigger another violent reaction," Bachelet said, calling for security forces' restraint.
However previous calls to end the repression and persecution have fallen on deaf ears and Ortega has accused the UN Human Rights Office, the OAS, the European Parliament, the Catholic Church and a host of governments of supporting a coup against his and his wife's rule.
The first major demonstration is called for Wednesday April 17th in Managua, where the Ortega police and paramilitary forces have routinely filled the streets on such days to prevent any type of protest. They have repeatedly brutally beaten and arrested defenseless protestors.
Back in September of last year, the Police of Daniel Ortega and his wife/VP Rosario Murillo outlawed any and all public protests, only allowing rallies supporting the government.
Some 62,000 Nicaraguans have fled the never-ending repression and economic decline in the country, and most of them have gone south to neighboring Costa Rica, UNHCR spokeswoman Liz Throssell told reporters in Geneva.
"Among those seeking asylum are students, former public officials, opposition figures, journalists, doctors, artists, human rights defenders and farmers," she said.