Uruguay Receives Wave of Cubans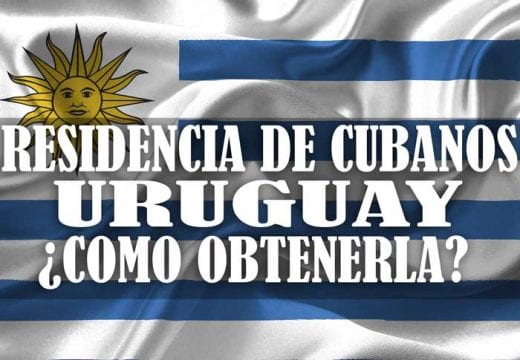 HAVANA TIMES – A total of 4,577 Cuban citizens entered Uruguay in 2017, and the majority between the months of October and December, reported the South American country's Directorate of Migration, reported dpa.
The Non-Governmental Organization "Idas y Vueltas" is one of the first spaces where newcomers attend, confirmed today Rinche Roodenburg, the Dutch president of this organization.
The activist stressed the importance for the newcomer that Uruguay does not have problems with the filing of papers and that it has a welcoming policy instead of expelling foreigners.
Channel 10 of Uruguayan television reported that some 200 Cubans decided to settle in the small rural town of Santa Rosa, in the department of Canelones, near Montevideo.
The Cuban citizens, with different levels of education, chose that place because, in their opinion, it resembled Cuba, not only in terms of landscape but also because of the tranquility and the greater possibilities of work.
The first jobs they get are in private security companies and supermarkets, although in Santa Rosa and nearby, are hired for rural tasks, in days of between 8 and 12 hours, as indicated by one of the Cubans, based in Santa Rosa.
The mayor of that Uruguayan town, Margot De León, said that a survey of this new population is being made and commented: "The businesses that have benefited are real estate companies."
The price of rents skyrocketed from about $250 USD, to about $400, according to the same report on Uruguayan television.