US Begins Charter Flights to Deport Cubans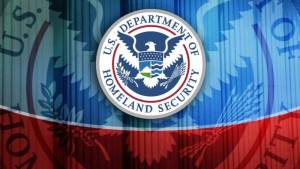 HAVANA TIMES — The US has deported 117 Cuban citizens back to Cuba since the new immigration policy has come into effect, two of whom were returned on the first chartered flight for deportations which had been agreed with Raul Castro's government.
On Friday, the U.S. Department of Homeland Security Immigration and Customs Enforcement (ICE) announced its first flight which had been especially chartered for repatriating Cubans who had tried to enter US territory by illegal means, which was confirmed by Cuban government sources.
Now, with these two women, there have already been 117 Cubans who have been summarily deported, a method which was established in the agreements announced by the two countries on January 12th when the wet foot/dry foot policy was eliminated.
Even though both the ICE or Cuban authorities failed to provide details about the two people on this flight, lawyer Willy Allen told CafeFuerte that they were two women who had arrived at Miami's international airport using European passports and then asked for asylum.
Spanish and Italian passports in hand
The women – one with a Spanish passport and the other with an Italian passport – were arrested on January 12th, unaware of the fact that the laws had been changed precisely on that day and that they could no longer seek refuge when arriving at an airport or border crossing.
"There wasn't even any way for them to be released to then ask for asylum," Allen said, who represented both women. "I found out about their deportation when they had already been sent back to Cuba."
The lawyer explains that both women asked to return to Cuba out of their own free will and that they already had their plane tickets.
"It's a very negative message given the fact that ICE deported them when both of them wanted to leave the country," Allen said.
Miami International Airport was one of the most porous points for illegal immigration of Cuban citizens. During the 2016 fiscal year, 10,992 people managed to reach the US in this way by using passports from countries which are a part of the US Visa Waiver Program and in January this year alone, 101 travelers were caught trying to do this.
On Friday, Cuba made the total number of people who had been deported back to the island since January 12th public. Figures of deportations from the US were set at 117, 40 of whom came back on commercial flights and 75 by sea.
Caught at high sea
However, the number of those caught by the U.S. Coast Guard includes immigrants who were intercepted by authorities in the Florida Strait before January 12th.
The U.S. Coast Guard has only caught 14 Cubans on the high seas since the new immigration policy has come into effect.  On Friday, an announcement was made about the repatriation of 11 Cubans via Cabanas Bay.
US immigration authorities have officially reported that 426 Cubans have been arrested when trying to enter US territory illegally, 279 of them at the immigration office in Laredo. Currently, there are 172 Cuban immigrants who are being held in detention centers waiting for US Immigration authorities to decide whether they will be deported or whether their asylum process will be accepted before an immigration judge.
A separate process
These deportations are independent to the process which was announced to repatriate Cubans under the final order of deportation, which comes to about 35,500 in the United States. Cuba has said that it will only accept a smaller group after evaluating the US' proposals case by case.
Cuba has also announced that other groups of Cubans had been returned from Mexico, the Bahamas and the Caiman Islands, countries which used to regularly serve as a jumping board for Cubans to reach the US. These repatriations are the result of the new immigration agreements signed by Havana with those countries over the last few years.
Between January 12th and February 15th, 264 Cubans were returned from Mexico who were found there illegally and another 144 who tried to enter Mexican territory by plane.
Over this time period, 117 Cubans were also returned from the Bahamas and 39 from the Caiman Islands.
If you add up the totals of Cubans who have been repatriated from these four countries, the figure stands at over 681 in just over a month.