US Delegation Leaves Cuba without Gross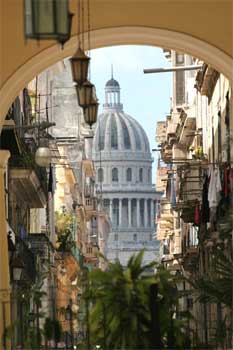 Circles Robinson
HAVANA TIMES — Senator Patrick Leahy and Representative Chris Van Hollen visited Tuesday with agent Alan Gross, the US citizen serving a 15-year sentence in Cuba for violating the islands national security laws, reported DPA news.
No information about the meeting has been released thus far by the 7-member delegation which according to the US Interests Section left the island on Wednesday morning.
Leahy had said he would like to take Gross back home with him but expectations for his release were not high. Van Hollen represents the Maryland district where Gross has his residence.
The high-level congressional delegation met privately also on Tuesday with Cuban President Raul Castro, searching for ways to loosen up the tense state of affairs between the two countries, which have not had diplomatic relations for a half century.
The Obama administration is expected to receive a report from Senator Leahy who headed the delegation that also included Senators Jeff Flake (Arizona), Debbie Stabenow (Michigan), Sherrod Brown (Ohio) and Sheldon Whitehouse (Rhode Island) as well as Massachusetts congressman Jim McGovern.