US Deportation Policy on Cubans Remains Unchanged
Wilfredo Cancio Isla  (Cafe Fuerte)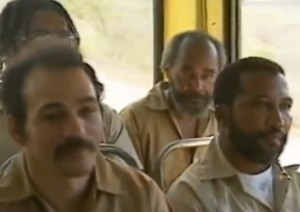 HAVANA TIMES — The United States maintains its policy of deporting Cuban citizens and will continue in its efforts to repatriate convicted criminals, federal authorities reported.
"The policy of repatriating Cubans with final deportations orders hasn't changed. Immigration and Customs Enforcement (ICE) operations continue as always," Senior ICE Advisor to Latin America Barbara Gonzalez said.
Asked by CafeFuerte whether any changes to the deportation processing procedures have been implemented following the two rounds of talks between Washington and Havana, Gonzalez offered a categorical answer: "No, nothing has changed."
According to the ICE repatriation list data for 2014, a total of 34,525 Cubans have final deportation orders. Of these, only 110 are under arrest for security reasons. The remaining 34,415 have been released from prison and must report to immigration authorities regularly.
Growing Figures
These figures may be on the rise owing to the growing number of Cuban nationals serving sentences for serious crimes, who are immediately sent before an immigration judge to determine whether they are to deported or not. These include numerous Cuban who immigrated in recent years and who are implicated in crimes such as human trafficking, Medicare fraud and credit card theft.
The fate of Cubans who may be subject to deportation emerged as a topic of public discussion once again after Barack Obama and Raul Castro announced that diplomatic relations between the two countries would be re-established.
Owing to the absence of diplomatic relations and a repatriation agreement, Cubans are not deported to their country of origin after serving their sentences in US prisons. The radical change in bilateral relations has begun to worry many of these Cubans, who have resided in the United States for decades and could be affected in the mid to long term if the two governments reach a repatriation agreement.
There is no indication that the issue of potential Cuban deportees was on the negotiations table during the talks held in Havana this past January, or in Washington on February 27. State Department sources, however, insist that that the matter was addressed at the bilateral migratory talks re-established during the Obama administration.
1984 Agreement
At any rate, immigration experts and lawyers believe that the massive deportation of Cubans will be anything but easy for the United States, both in terms of what it entails for thousands of people without families on the island and the difficulties Cuba will face to reintegrate these individuals into society.
"No one should expect mass deportations to Cuba, much less when we are dealing with people who have been living in the United States for a long time," immigration lawyer Willy Allen remarked. "Cuba is also unable to assimilate them for economic reasons."
ICE authorities recognize that the Cuban government accepts some repatriation cases, by virtue of the agreement reached during the Reagan administration in 1984.
Under this agreement, some 2,746 Cubans were placed on a deportation list (though their names were never published). They are the so-called "excludibles", many of whom took part in the violent riots at Fort Chaffee, Arkansas (1980) and in Atlanta, Georgia and Oakdale, Louisiana (1987).
Mariel Exodus Immigrants Deported
Of that group, 200 mental patients were sent to the Elizabeth Hospital in Washington and enjoy humanitarian protection.
To date, of the 2,746 Cubans on the deportation list, 1,999 have already been sent back to the island. Around 700 of Cuba's 1980 Mariel Exodus immigrants who remained in prison despite having served their terms had to be released following an unprecedented US Supreme Court decision in 2005, which forbade the indefinite detention of individuals who cannot be sent back to their countries of origin.
According to the ICE, eleven (11) Cuban citizens who did not arrive in the United States as part of the Mariel Exodus have been repatriated to Cuba over the past 30 years. Six of them were on the 1984 list, but had not reached the United States as part of the Mariel Exodus.
Federal authorities acknowledge that the US government "has very little control over the cases the Cuban government agrees to take back," including the criminals on the Department of Homeland Security list.