US Expels Two Cuban UN Diplomats for 'Influence Operations'
By Eliyahu Kamisher (dpa)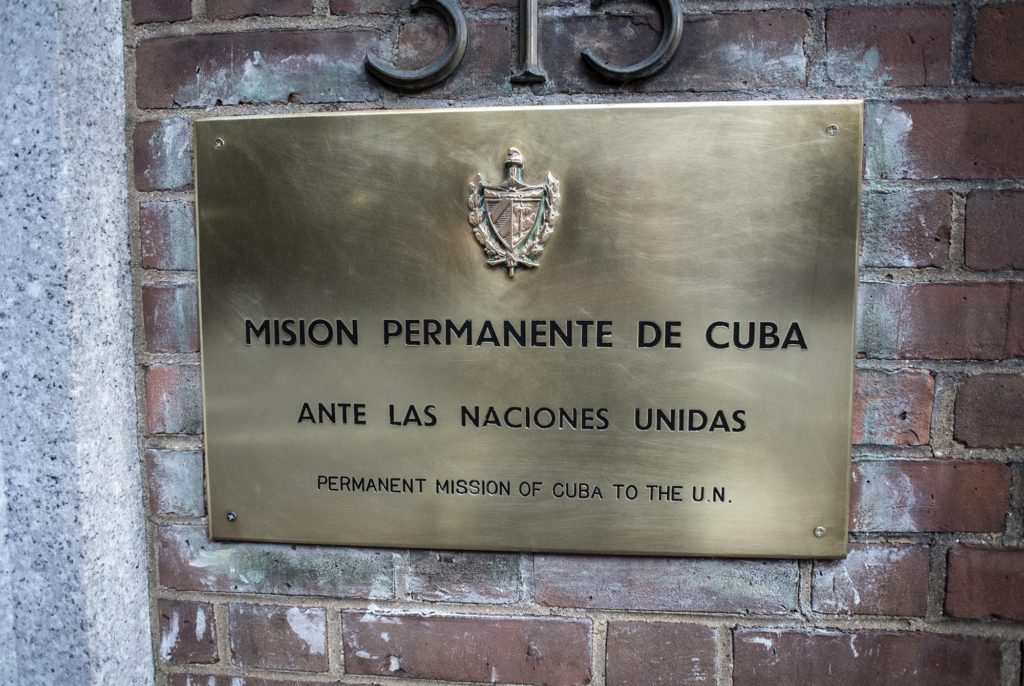 HAVANA TIMES – The US State Department on Thursday said it ordered the expulsion of two diplomats in Cuba's mission to the United Nations (UN), alleging the pair attempted to conduct "influence operations."
The announcement, which Cuba claimed was an attempt to "provoke a diplomatic escalation," comes just days ahead of the UN General Assembly in New York.
Along with the expulsion order the State Department restricted the movement of all members of Cuba's UN mission to the island of Manhattan in New York, where the intergovernmental organization is located.
"We take any and all attempts against the National Security of the United States seriously and will continue to investigate any additional personnel who may be manipulating their privileges of residence," the State Department said.
Cuban Foreign Minister Bruno Rodriguez said he "categorically" rejected the "unjustified" expulsions. "The accusation that they performed acts incompatible with their diplomatic status is vulgar slander," he said in a tweet.
Rodriguez also accused the US of attempting to "provoke a diplomatic escalation in order to shut the relative embassies, further harden the blockade [against Cuba] and create tensions between the two countries."
The Trump administration has increased pressure on the Cuban government following a thaw under the previous president Barack Obama.
The White House has instituted tighter limits on US citizens' travel to Cuba and is allowing US citizens to sue foreign companies and individuals in US courts for utilizing property confiscated by the Havana government.