US Firm Offers Homestay Rentals in Cuba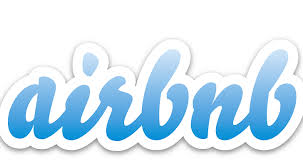 HAVANA TIMES (dpa) — The online portal for holiday homes Airbnb announced on Thursday that it will offer home rentals in Cuba, becoming the first US company to provide accommodation on the island.
"Starting today tourists with licenses [permission from the US Treasury] can choose from 1,000 properties available throughout the island," said the San Francisco based company in a statement that comes within the context of the historic diplomatic thaw between Cuba and the United States.
Numerous other companies based in Canada and Europe have been offering online home stay reservations for years in Cuba since their countries did not have travel bans on the island like the United States.
The new offer will be available for those US citizens who have a license to travel to the island, since the provisions of the US embargo still prevent overt tourist travel to Cuba.
Under the diplomatic approach announced in December, President Barack Obama eased travel restrictions to Cuba making the license easier to obtain through travel agencies or personal affidavits for a host of reasons to visit the island.
"For more than 50 years Cuba has been beyond the reach of most Americans," said Airbnb co-founder, Nathan Blecharczyk, in a statement on Thursday.
"We could not be more excited that starting today licensed US travelers licensed can explore the unique culture and warm hospitality that makes the island so special…," he added.
For the offer, the US company will rely on the supply of already existing homestay "casas particulares" in Cuba existing since the 1990s and increasing significantly in recent years.
"More than 1,000 private home owners have added their homes to the Airbnb global community," the company said.
Many of the Cuban "pensions" are well equipped to receive tourists, although most do not have access to the Internet, because the authorities do not allow Cubans to contract the service for private use. The rooms and apartments are typically offered from the $20 to $35 a night.
"Even though some hosts have limited Internet access, others are working with partners to help them manage their applications and online reservations," said Airbnb.
According to the company, 40 percent of the homes on their listings are in Havana, while the remaining 60 per cent are in the cities of Matanzas, Cienfuegos and Santa Clara in central Cuba.
"Airbnb hopes to expand its presence in other areas of the island in the coming months," the company said, noting that the Cuban hosts enjoy the protection and benefits offered by the platform.