US Puts Venezuelan VP on its Narco List
By Sara Barderas (dpa)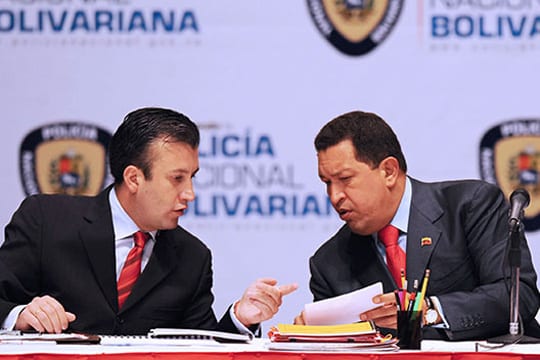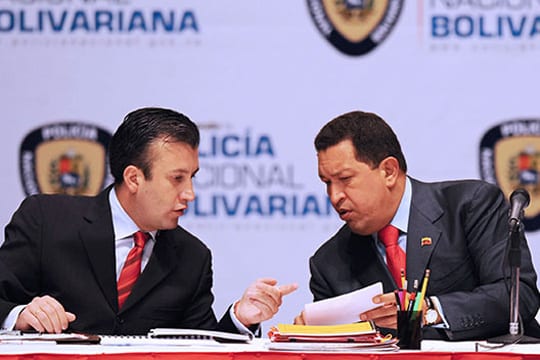 HAVANA TIMES — The United States on Monday blacklisted Venezuela's Vice-President, Tareck El Aissami, for drug trafficking, which promises to open up a new front for conflict in Latin America in Donald Trump's just over three weeks in power, reported dpa news.
The US Department of the Treasury has claimed, among other things, that El Aissami has facilitated drug shipments from Venezuela to the United States and that he has received payments from drug lords. This is why he has been placed on the so-called "Kingpin" list, where drug traffickers and cartels from all over the world are named, as of Monday.
With a reputation for being a radical among Chavista leaders, 42 year old El Aissami is the former Ministry of Interior and former governor of the Aragua region. He became the Executive Vice President, a position of great power which is considered vital, of Nicolas Maduro's Government just last month. Today, he has become the highest-ranking official in Venezuela to be sanctioned by the United States.
Samark Jose Lopez Bello, a Venezuelan businessman who the US Department of the Treasury believe to be El Aissami's front man, was also added to the list along with him and 13 companies in his name or under his control but based in the United States, Panama, the United Kingdom and the British Virgin Islands.
With El Aissami now figuring on the "Kingpin" list, any of his activities which come under US jurisdiction will be immediately frozen and all US citizens are banned from doing business with him. The US Department of the Treasury estimates that his assets, in Miami alone, are worth millions of dollars.
US government sources have assured the media that this is not a political or diplomatic punishment for Venezuela, but rather that the Vice-President is being sanctioned because there is evidence, from years of investigations, which prove his ties to drug trafficking.
"The timing is independent (to Venezuela's situation), it came to light when it came to light," a source said. The US is acting against an individual and not against the government, he affirmed.
However, this movement bodes further tension in the Washington-Caracas relationship when Trump hasn't even been in the White House for a month. Although, the Venezuelan government still hasn't publicly or officially made this news known.
The US Department of the Treasury said that El Aissami, "in his previous roles, supervised or possessed part of over 1000 kilograms of drug shipments from Venezuela, including those heading towards Mexico and the United States as their final destination."
He has also been accused of receiving payments from Walid Makled Garcia, a well-known businessman who has been charged with drug trafficking, arrested in Colombia in 2010 and while the US requested his extradition, Colombia handed him over to Venezuela.
El Aissami has also been linked to organizing drug trafficking activities with the Mexican Los Zeta drug cartel, and is accused of having given protection to the Colombian drug lord Daniel Barrera Barrera and the Venezuela drug trafficker Hermagoras Gonzalez Polanco, who had both been placed on the "Kingpin" list in the past.
The blow to Maduro's super-powerful right-wing man comes at a time when Trump is receiving pressure to take tougher action against the Venezuelan Government than Barack Obama did.
Over 30 congress people and Republican and Democrat senators sent a letter to Trump last week asking him to put new sanctions on Venezuelan officials, following in Obama's footsteps after the ones he imposed in 2015, and they urged US agencies to investigate vice-president El Aissami.
One of the signers, the Republican senator of Cuban origin Marco Rubio, applauded the Treasury's action today and claimed that this proves that the Venezuelan Government is being led "by corrupt, incompetent and criminal thugs."
Democrat senator Bob Menendez and Republican congresswoman Ileana Ros-Lehtinen, who also signed this letter, supported the measure even though they believe it has come a little too late. "We greet these sanctions because they show a fundamental step forward in outlining the positive role the United States can continue to play, given the crisis which is getting worse in Venezuela," they pointed out.
The Venezuelan opposition is looking for greater pressure on Maduro from the new US government. Last week, a delegation from Venezuela's National Assembly, which is controlled by Maduro's opposition, met in Washington with Ros-Lehtinen, among others.
On Tuesday, Lilian Tintori, the wife of imprisoned opposition leader Leopoldo Lopez, will hold a conference about what the role of the US should be in Venezuela at the headquarters of a renowned think-tank in the city.
Now heading the US Department of State is Rex Tillerson, former CEO of ExxonMobil, whose assets in Venezuela were nationalized by Hugo Chavez in 2007. Many people are waiting to see whether this history will influence his attitude towards Venezuela.