US Secretary of Commerce to Visit Cuba on October 6-7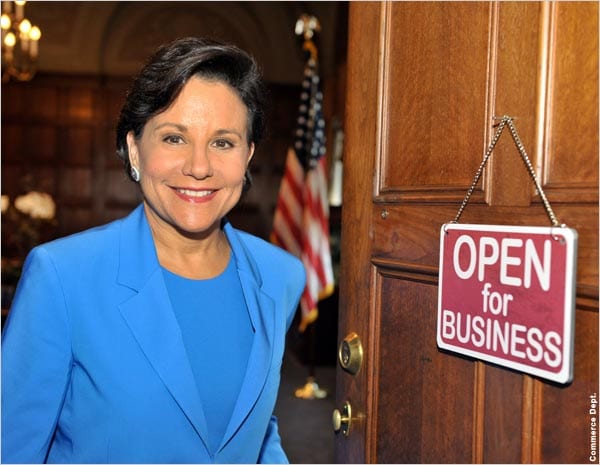 HAVANA TIMES — US Secretary of Commerce, Penny Pritzker, will be in Cuba on October 6-7, becoming the second cabinet member of the Obama administration to visit the island since the restoration of bilateral relations in July between Washington and Havana, reported dpa news.
During her visit to the island, Pritzker will meet with senior Cuban officials and co-chair a session of the "Bilateral Dialogue." The aim of this mechanism is to provide "a more effective implementation of the new US policy toward Cuba," said the Department of Commerce on Monday through a statement.
At this meeting, members of the US delegation of the Department of Commerce and Treasury will explain to their Cuban counterparts the reach of the recent changes to the rules on trade, travel and financial transactions with respect to Cuba."
Moreover, the Cuban delegation will inform the US on "the structure and status of the Cuban economy, including the private sector," noted the US Department of Commerce.
On September 18, the Obama administration announced measures to further ease the embargo on travel and trade with Cuba, which came into force on September 21st.
Presidents Barack Obama and Raul Castro announced in December 2014 a historic agreement to normalize their relations after half a century of rupture. The US and Cuba formally reestablished bilateral relations on July 20th.
In August, Secretary of State John Kerry traveled to the island to officially reopen the US embassy in Havana. Kerry was the first chief US diplomat to visit Cuba in 70 years.
The United States maintains a trade and economic embargo on the island, which can only be lifted by Congress. Experts say there will be no normalization of relations between the two countries until Washington lifts the embargo.
President Barack Obama told the UN General Assembly on Monday that he is convinced Congress will eventually lift the embargo.