US to Restore Tariffs on Steel from Brazil and Argentina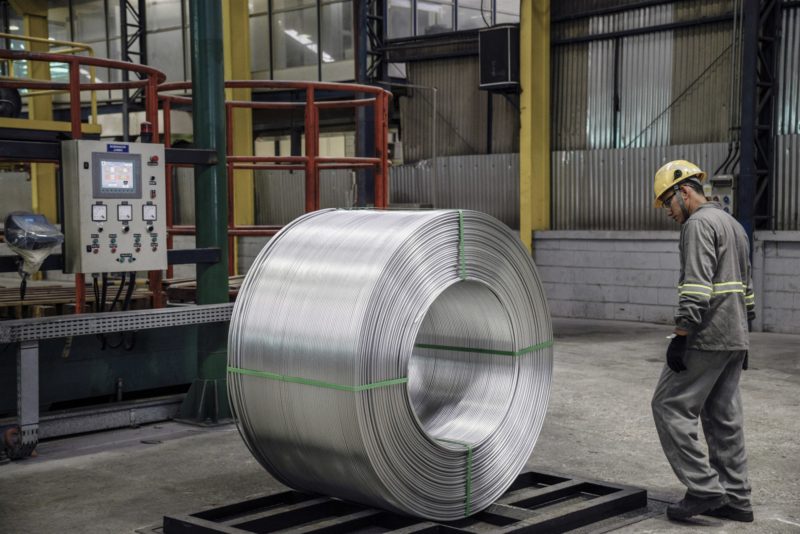 HAVANA TIMES – US President Donald Trump on Monday said he intends to restore steel and aluminium tariffs against Brazil and Argentina in response to the two South American countries devaluing their currency, reports dpa news.
"Brazil and Argentina have been presiding over a massive devaluation of their currencies, which is not good for our farmers," Trump tweeted. "Therefore, effective immediately, I will restore the Tariffs on all Steel & Aluminum that is shipped into the U.S. from those countries."
The economies in Argentina and Brazil have been suffering weak growth following political upheavals. They were granted waivers exempting them from the 25-per-cent steel tariffs and 10-per-cent aluminium tariffs that the White House introduced in 2018, but the move to impose the tariffs appears to reverse that exemption.
The Trump administration imposed the tariffs citing national security concerns.
The president also urged the US Federal Reserve to lower interest rates so that countries that devalue their currency "no longer take advantage of our strong dollar." Trump said this "makes it very hard for our manufactures & farmers to fairly export their goods."
Trump regularly complains about the Federal Reserve, accusing the central bank of impeding economic growth by moving too slowly to cut interest rates. The Fed has cut rates three times this year, last month setting the range at 1.5 to 1.75 per cent, and will meet again next week to decide on whether to change the rate.