US to Spend Up To $60 Million for School at Guantanamo Naval Base
By Tracey Eaton  (alongthemalecon)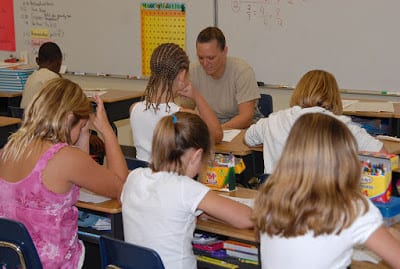 HAVANA TIMES — At a time when the Obama administration and the Cuban government are involved in negotiations to make possible a normalization of their newly restored diplomatic relations, the US Navy has plans to replace the W.T. Sampson School at the Guantanamo Bay Naval Base.
The school opened in 1931. It is the Department of Defense's oldest overseas school for dependents of US military personnel.
Prospective contractors interested in the job were tentatively scheduled to visit the site this week. The Navy expects to award the contract around Jan. 31, 2016. The estimated cost: from $40-$60 million dollars. (See 724-page document showing specifications).
Students from pre-kindergarten through 12th grade attend the school. It is named after Rear Admiral William Thomas Sampson, whose fleet helped prevent Spanish vessels from leaving the harbor of Santiago de Cuba on June 1, 1898, during the Spanish-American War. Sampson was later named a U.S. commissioner of Cuba.
The school carrying his name will have "a steel frame and reinforced masonry walls with decorative masonry and hard coat stucco veneer."
The project description states:
"Roofing may be standing seam metal with some areas of low slope membrane. Interior spaces include neighborhoods, learning studios, learning hubs, information center, computing center, science labs, gymnasium, performance spaces, commons/dining, food service, supply areas, specialist rooms, art room, music room, band room, science lab, learning impaired space, OT/PT space, career technical education, counseling areas, storage, health offices, administrative offices, staff collaboration areas, and other required areas for a fully functioning elementary-middle-high school."