US Transportation Secretary Heads for Cuba on Maiden Flight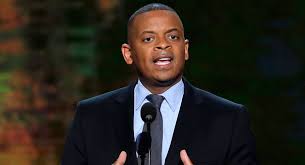 HAVANA TIMES – The US Secretary of Transportation, Anthony Foxx, will travel to Cuba on Wednesday on the first commercial flight between the two countries after more than 50 years of suspension, reported dpa news.
"Secretary Foxx will arrive to the airport of Villa Clara province and later will travel to Havana," said Cuban Deputy Transport Minister Eduardo Rodriguez on Monday.
Foxx will meet with Cuban Transport Minister Adel Yzquierdo, and with Cuban Foreign Minister Bruno Rodriguez. No other information on the visit was forthcoming.
The US Company JetBlue will hold on Wednesday the first regular flight between the United States and Cuba since 1961. The flight will depart from Fort Lauderdale, Florida, and land in the central Cuban city of Santa Clara.
The flight is part of the agreement of up to 110 daily flights to Cuba approved by the US Department of Transportation, 20 of which to Havana and the other 90 to nine airports in different Cuban cities.
The 20 flights to the Cuban capital are still awaiting final approval because different airlines requested triple the figure agreed by the two governments.
"The resumption of regular direct flights is a positive step and a contribution to the process of improving relations between the two countries," said Rodriguez at a news conference.
American Airlines, Frontier Airlines, Silver Airways, JetBlue, Sun Country Airlines and Southwest Airlines are authorized thus far by the US to fly to different Cuban provincial airports.
Flights will depart from Miami, Fort Lauderdale, Chicago, Minneapolis and Philadelphia and reach the Cuban destinations of Camaguey, Cayo Coco, Cayo Largo, Cienfuegos, Holguin, Manzanillo, Matanzas, Santa Clara and Santiago de Cuba.