By Irina Echarry, photos: Caridad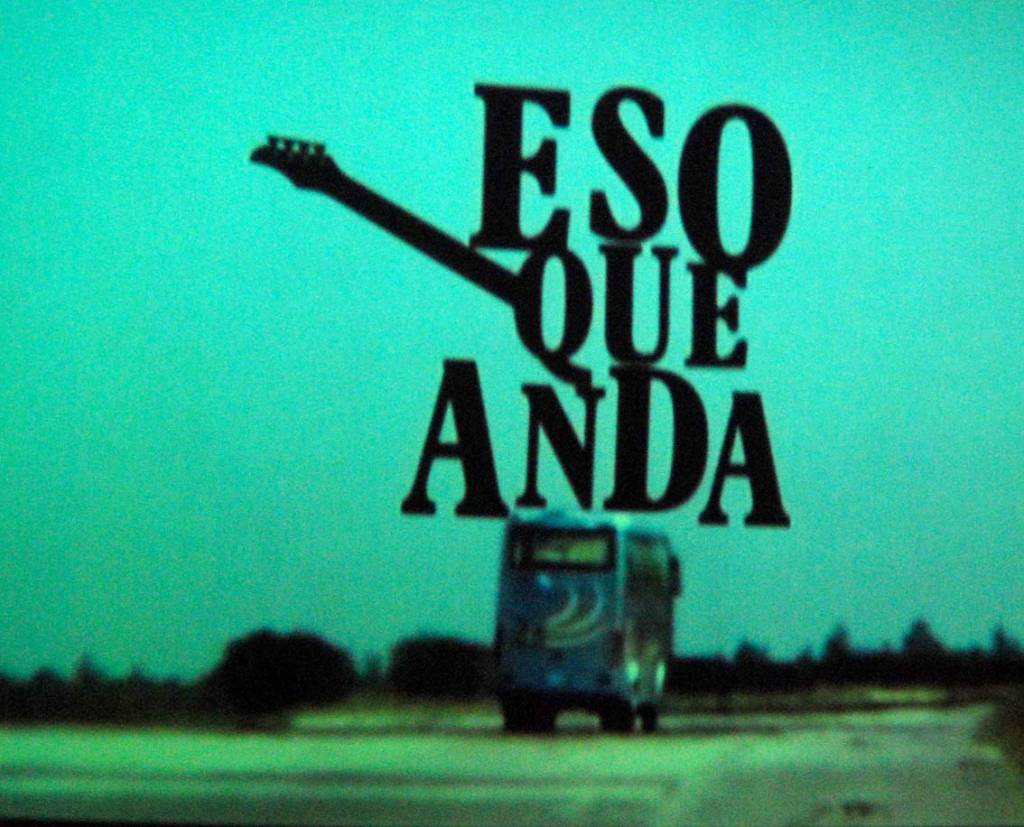 HAVANA TIMES, March 4 — "What does Van Van have that keeps it going after forty years?"  This is a question that has been posed by thousands of people who have followed the group's music for decades.  Dancing, sweating, applauding to the sound of Marilu, Sandunguera or El baile del buey cansao, the public is thankful for every performance and each new song.
"Eso que anda" (Still going strong) —a documentary directed by Ian Padrón and that received a Special Prize from the judges at the recently concluded Ninth Exhibit of New Film Directors— takes us on a national tour of Van Van as a pretext for journeying through the life of the group, with testimonies by its founders, former-musicians and current artists with the band.
The film begins with the call going out by Fidel Castro for the Cuban people to participate in the 1969-1970 ten million ton sugarcane harvest.  It's later publicly stated on a television program that three million tons have already been gathered "y los otros siete van" (and there are seven more to come).
The band was founded In 1969, dubbed "The Year of Decisive Effort."  Concerning the old story around the naming of the group, what has been considered a fact for many (or something that has evolved from generation to generation), the group's main figures are now putting into question.  According to group director Juan Formell, "Van Van doesn't owe its name to that harvest; the ten million tons weren't reached, but the band has lasted."
As for former group member Caesar "Pupy" Pedroso, though he doesn't remember too well, he believes: "[The name] made you think of Bang Bang, like the sound of gunshots, so Formell said it would better to write it with a V."
The case is —to the joy of many— Formell had an ear that was attentive to what was happening abroad at a moment when foreign music was hardly listened to in Cuba.  According to musicologist Elio Orovio, Formell mixed the rock guitar with Changüí, Nueva Canción (better known as Nueva Trova), the Beatles… and with all that came a new sound.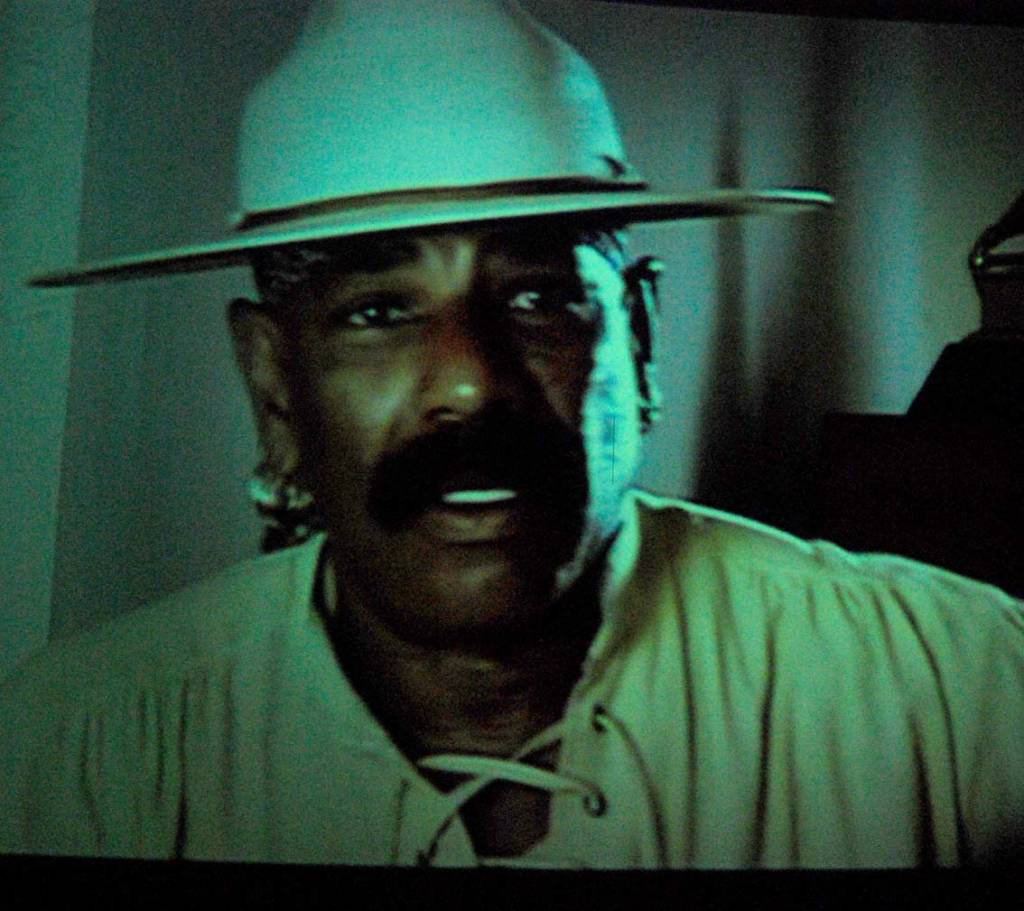 Also included in the documentary are the reflections of Cuban musicians Tony Pinelli, Pablo Milanes, Jose Luis "El Tosco" Cortez.  Each one praises the band, recounts a piece of its history and recognizes that although many other good groups have emerged, Van Van has been preferred by the public for the longest.
Armandito Cuervo, a former singer who made all of Cuba hum and dance to El Guararey de Pastorita, recalled that he enjoyed and reveled in those times, noting that it was the best time of his life in addition to being a great school.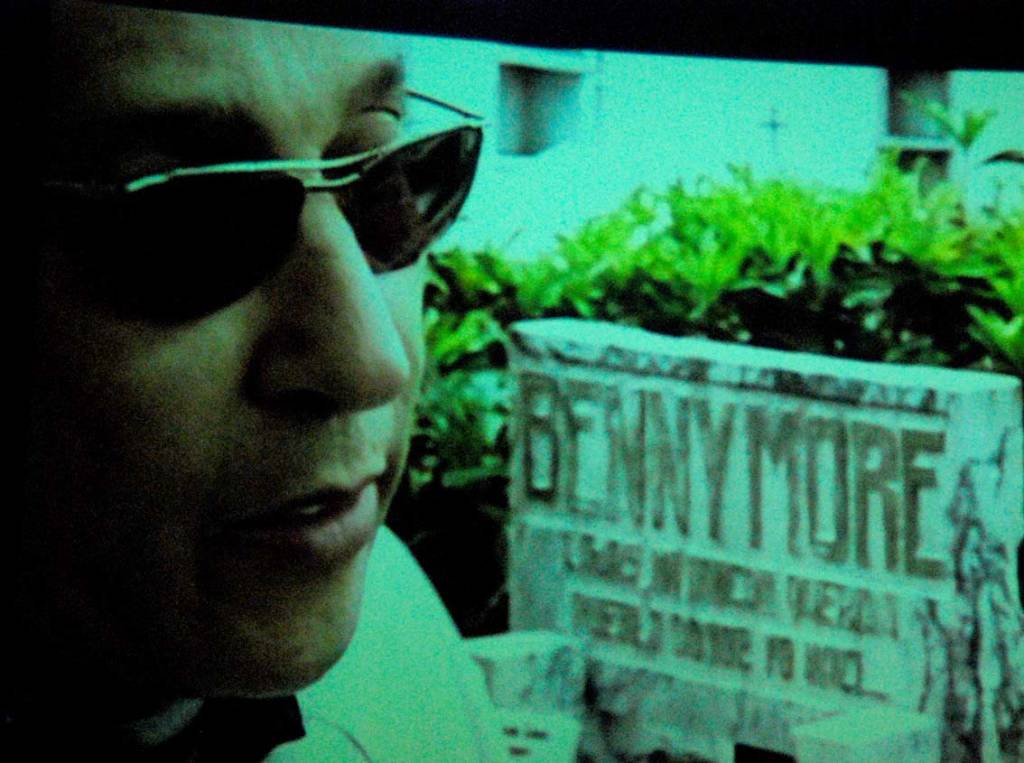 When one says Van Van, what comes to our mind is the image of a handsome black man with a mustache, a wide brim hat and a stunning voice.  That is former Van Van lead-singer Pedrito Calvo, the symbol of Van Van.  In the film, Pedrito talks about his life with the group: "We were popular because we were with the people.  Where it was necessary to go, there we were – in the countryside, on tour, sacrificing ourselves.  And despite being the most popular, the orchestra had no economic power whatsoever.  We were paid a wage like everybody else – no more, no less."
So why the change?
Then came a moment when everything changed.  It was no longer enough to be popular; it was necessary to have money to survive.  Though Van Van could do this, some musicians preferred to leave (for different reasons) and to build solo careers.
With the departure of Pupy and Pedrito, another life began for the group, though remaining behind  were the rhythms of La Barbacoa, Tranquilo Mota, and ¿Y qué tú crees?
In the 1990s there was a boom in popular dance music groups that introduced a new style in terms of image and music.  Therefore Formell risked everything and changed the format of Van Van.  New singers appeared and he added —for the first time— a female band member.  The music began to get stronger but its rallying power did not abate.  The tour shown in the film through different provinces of the country demonstrates this: thousands of people are waiting for the group so they can dance and have a good time.  Meanwhile, the musicians, always content, endure the torture of travel, electrical breakdowns and bad weather, with the help of improvised rumba and laughter as their accomplices.
What is it they have, what is it?  What is it that Van Van has?
This refrain is repeated continuously.  Both young and old wonder about this, without ceasing to move their hips.
For Formell, it's easy to say what's made Van Van the public's preference for so long: It's the communication the orchestra establishes with its dancing audience.
For other musicians, however, what Van Van has is…Formell.  This is a Formell who —like any good troubadour— is a chronicler of the present.  When people feel themselves reflected in the lyrics and find a flavorful rhythm for dancing, they immediately latch on to the songs as their own.  This is a Formell who also recognized that he was tired and ill, and therefore left the direction of the group in the hands of his son Samuell, in whom he has full confidence.
One of the achievements of the film is its naturalness.  For more than an hour Formell casually discusses his health, recalls the beginning of his career, renders homage to Beny Moré, reaffirms his passion for the Beatles, discusses his prayers to the Virgen de la Caridad del Cobre, and speaks with people on the streets – all with the simplicity of someone who knows they have everything in their favor.
The camera is placed in the crowd to admire the artists and to see the euphoric dancers up close, as well as to capture the brawls and responses by the police to put them down.  Nothing escapes – it's like seeing through the eyes of any spectator.
This is a good documentary that records for history the most popular band in Cuba, one that's ambled along for forty years and has no intention of stopping.