Villa Clara 6-3 over Industriales before 58,000
By Circles Robinson, Photos: Elio Delgado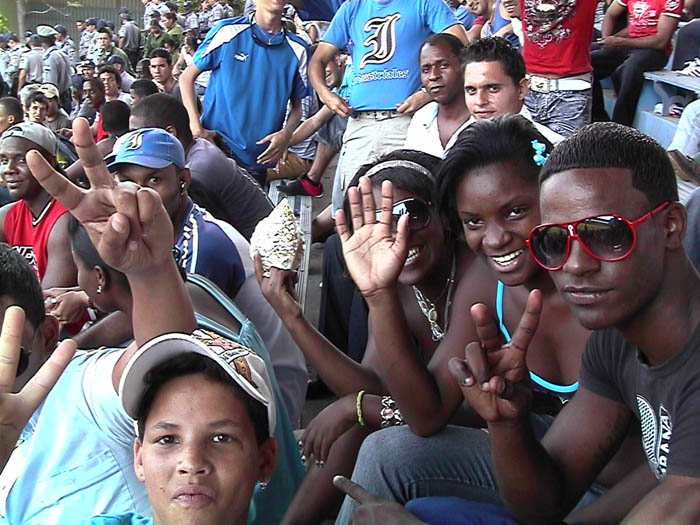 HAVANA TIMES, March 28 — Ariel Borrero hit a two-out, two-run single to break open a 3-3 tie in the top of the ninth to put Villa Clara in the drivers seat with a three game to two lead over Industriales as the teams head to Santa Clara for game six on Tuesday.
Havana's Latinoamericano stadium was totally packed for the game on Sunday with a standing room only crowd of 58,136 fans.
Villa Clara had won the first two games of the series at home and then Industriales came back to take games three and four at the Latino, including a 11-1 mercy rule win on Saturday.
On Sunday, the Lions of the capital jumped off to a fast start when Yoandri Urgelles blasted a two run homer in the first inning off Villa Clara's Freddy Alvarez.   Two more Industriales hits with two outs in the inning had Alvarez on the brink of being knocked out but he got the final out without further damage.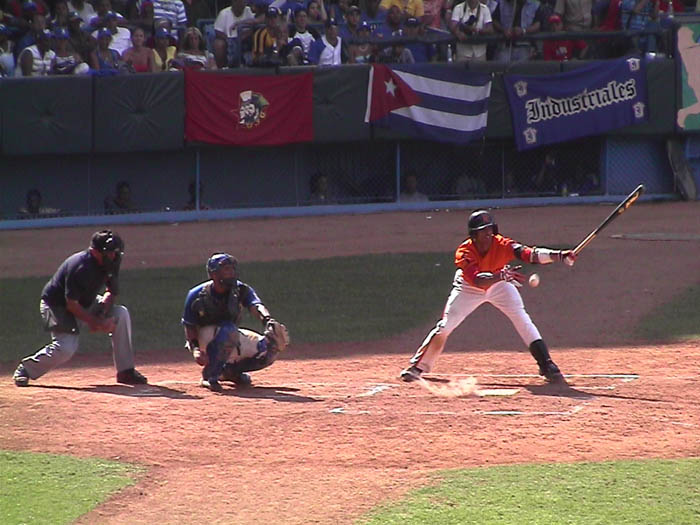 Alvarez then pitched scoreless ball until he allowed an unearned tying run in the eighth and left the game with two out and the bases loaded.
Reliever Yasmani Hernandez then got Industriales leadoff hitter Iriat Chirino to fly to right to end the inning.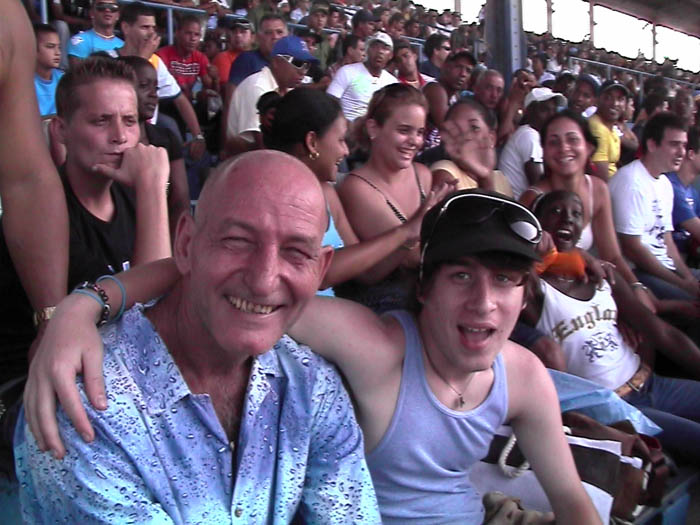 Villa Clara had gone ahead 3-2 in the top of the eighth on a two-run double by veteran catcher Ariel Pestano that scored Yuniet Flores and Andy Zamora.
After Borrero's two-run hit in the ninth, Pestano followed with an RBI hit to put the game at 6-3 Villa Clara.
However, the tension built in the bottom of the ninth as Industriales put two men on base with the tying run at the plate in the hands of Rudy Reyes, who grounded into a force play at third to end the game against reliever Yolexis Ulacia.
Yasmany Hernandez only pitched 0.2 innings but picked up the win and Ulacia managed the final two outs to earn a save.  Reliever Frank Menendez took the loss for Industriales.
Box Score of Villa Clara-Industriales Game Five.
Click on the tumbnails below to view all the photos in this gallery