Weather in Havana, Sept. 26 – Oct. 2
Good weather conditions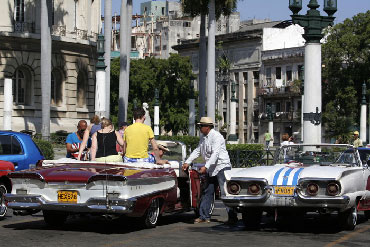 Eduardo A. Fernandez Diaz

HAVANA TIMES — With stable weather conditions forecast for this week, we will have sunny days and the likelihood of rain is very low, although some isolated rain will occur starting next Tuesday. Thus, the weather will be good to go to the beach and also for hiking or walking in Havana.
High temperatures will range around 31° C (88 F) and the nights a bit cooler than in the previous period, with lows around 23° C (73 F).
The winds will be weak in the north. The sea surface temperature will reach 29° C (84 F).
Over the next five days, no conditions for Tropical Storms are foreseen in the Atlantic and Caribbean.

Weekly Forecast valid from Thursday September 26
Thursday September 26 max 32 ° C (90 F) min 24 ° C (75 F)
sunny
Friday September 27 max 32 ° C (90 F) min 24 ° C (75 F)
sunny
Saturday September 28 max 32 ° C (90 F) min 24 ° C (75 F)
sunny
Sunday September 29 max 31 ° C (88 F) min 24 ° C (75 F)
Partly Cloudy
Monday September 30 max 31 ° C (88 F) min 23 ° C (73 F)
Partly Cloudy
Tuesday October 1 max 30 ° C (86 F) min 23 ° C (73 F)
Scattered showers
Wednesday October 2 max 30 ° C (86 F) min 23 ° C (73 F)
Scattered showers