What to Expect from the 2019 Hurricane Season
By Yanet Diaz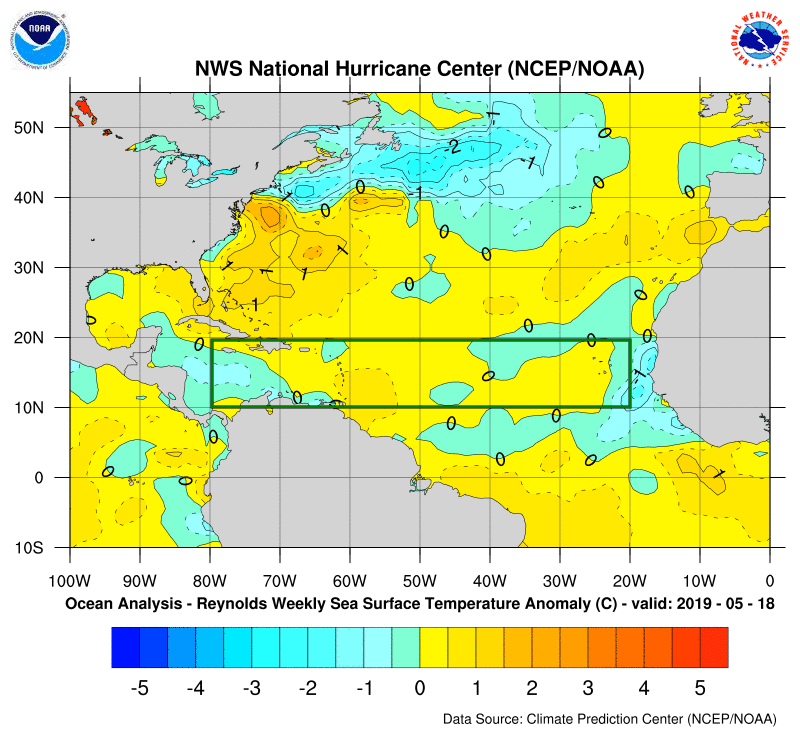 HAVANA TIMES – June is approaching and with it comes the beginning of the Atlantic Ocean's hurricane season, which lasts from June 1st until November 30th.
Each year, forecasts are issued about the upcoming hurricane season, which are extremely important as they allow us to be prepared for the possible consequences these meteorological phenomena may bring and be more alert.
Tropical hurricanes are very interesting and complex meteorological events, which take place in the Tropics. A combination of various factors is needed for their formation, including a sea surface temperature above 26.5°C, high humidity in lower and middle layers of the atmosphere, and a weak vertical wind shear, which is just a change of winds with height. The combination of these and other mechanisms give way to tropical cyclogenesis, which is the term used to refer to hurricane formation and development in the Tropics.
Hurricane season forecasts give an estimate of the number of tropical hurricanes that are expected in this season. The ability and accuracy of these forecasts depends on factors such as sea surface temperatures and oscillations of the global climate system, such as ENSO (El Niño-Southern Oscillation), which is very important in the modulation of hurricane activity in the Tropics.
On May 23rd, NOAA (the National Oceanic and Atmospheric Administration) issued its first forecast for this hurricane season. It said that hurricane activity in 2019 will be similar to the climatological or historic average, with a total of 9-15 storms with a name, of which 4-8 will become hurricanes, and approximately 3 of these will become strong category 3+ hurricanes on the Saffir-Simpson scale.
In order to explain this behavior over the next few months, scientists have based this forecast on the fact that this year we have a weak El Nino oscillation, which will last throughout August, September and October, which will contribute to inhibiting hurricane activity in the tropical Atlantic due to an increase in the vertical wind shear and wind moving downwards. Both of these factors are unfavorable in tropical hurricane formations.
However, the forecast mentions that temperatures of the ocean surface in this hurricane-prone region are warmer than normal, which does encourage hurricanes, as it the fuel they need to form and intensify. Therefore, these factors will even each other out meaning we have a pretty normal hurricane season expected this year.
In summary, hurricane activity this year will be close to the climatological or historic average. However, we'll have a better idea as the months with the highest hurricane activity draw near.
—–
References:
International Research Institute, Climate Monitoring section. https://iridl.ldeo.columbia.edu/maproom/
National hurricane Center
https://www.nhc.noaa.gov/
Crownweather
https://crownweather.com/
NOAA 2019 Atlantic Hurricane Season Outlook
https://www.cpc.ncep.noaa.gov/products/outlooks/hurricane.shtml