Where the Obama's had Dinner on their First Night in Cuba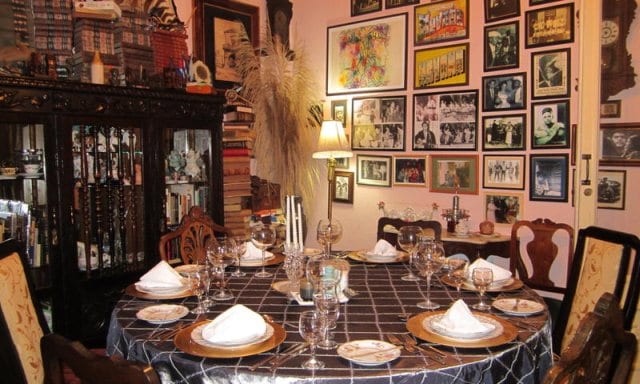 HAVANA TIMES — President Barack Obama had dinner Sunday evening with his family in a "paladar"  (private restaurant) in Havana, one of the small business owners that have begun to flourish in recent years on the socialist island, reported dpa news.
The restaurant chosen by the Obamas for their first dinner on the island is called "San Cristobal" and is located in Central Havana, a neighborhood of narrow streets and colonial buildings, some of them badly damaged.
Many onlookers lined the streets to watch the US presidential family and their group's arrival.
The restaurant specializes in Cuban food with Spanish elements and caters mainly to tourists and foreign visitors as the prices are too high for most locals.
The "paladar" is one of the highest rated in Havana. Like other private restaurants, the local has been installed in a private home.
The old house with spacious courtyards and high ceilings has a unique decor with religious elements on the walls and antique furniture from the colonial era.