Who Needs a Visa to Enter Nicaragua?
Last year, according to figures from the Nicaraguan Institute of Tourism (INTUR), only 1.6% of the total number of tourists who entered the country were citizens from Asia, Africa and Oceania.
Noelia Celina Gutierrez  (El Nuevo Diario)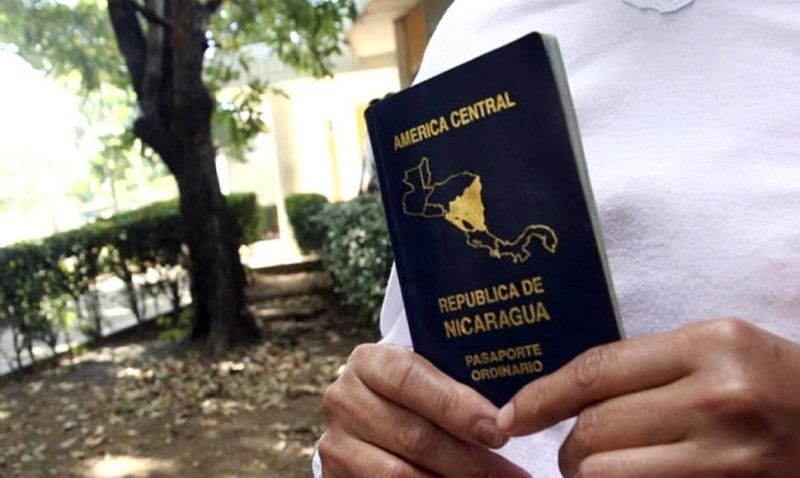 HAVANA TIMES — If a person with a Nepali passport wants to enter Nicaragua as a tourist, they need to complete a series of requirements to get a consular visa from one of Nicaragua's consulates abroad. However, this isn't required for citizens from another 166 countries in the world.
Entering Nicaragua as a tourist is a simple process for citizens from 92 countries who don't need a visa or special documents to enter. With a passport from any country in the European Union, from the United States, Canada or Central America, a foreigner is welcomed and the only red-tape they have to do is to get a tourist card that costs 10 USD.
According to the General Immigration Law approved in 2011. tourists only need to prove they have the financial means to "decorously get by" during their stay in the country and that they will leave it once their permitted stay in the country ends if immigration authorities think it's necessary. They can also apply to return to their original country or their next destination.
For citizens from another 74 countries, most of them in Africa and Asia, need to apply for a visa, which costs just under US $40 and can swiftly be obtained once you arrive in the country. You must fill out a form, have a photo, return ticket or leaving date and present bank statements or pay slips. Some Latin American and Caribbean countries are also included in this category, such as Bolivia, the Dominican Republic and Jamaica.
However, requirements are even greater and extensive for citizens from 30 other countries. Afghanistan, Albania, Armenia, Bangladesh, Bosnia and Herzegovina, Botswana, Cameroon, Iraq, Kenya, Mali, Mongolia, Nepal, Pakistan, Vietnam and Yemen all feature on this list. There are two Caribbean countries on this list: Haiti and Cuba.
This last group rank among the places whose citizens passports are believed to be the weakest in the world for traveling, according to a study carried out by the firm Henly and Partners in 2017.
Last year, the Nicaraguan Institute of Tourism (INTUR), reported that only 1.6% of the total number of tourists who entered the country were citizens from Asia, Africa and Oceania, 23,536 of the over 1.5 million tourists who visited Nicaragua in 2016.
According to Nicaragua's immigration laws, the classification of visas depends on international agreements signed by Nicaragua with each country or region. Therefore, Nicaraguans also need a visa as an entry requirement to enter these countries.
Migrant App
The International Organization for Migration (IOM) recently launched "MigrantApp", a mobile phone application that helps migrants to receive information about legal migration options and assistance services and protection in Central America.
The App is available on Android phones and gives information about health services, hostels, food, specialized services, migration services, entry requirements and migration tips.
You can also consult which countries need or don't need a visa to enter any of the 10 countries from Colombia to Mexico using this app.