Yoani Sanchez to Visit US on Multi-Nation Tour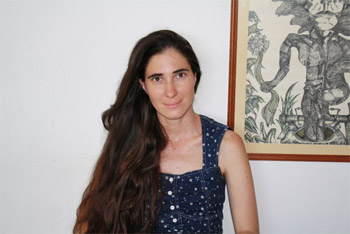 HAVANA TIMES — Opposition blogger Yoani Sanchez will travel to US on March 14 to participate in a symposium on digital culture and public life in Cuba, reported the Café Fuerte website on Tuesday.
The event, titled "The Revolution Recodified: Digital Culture and the Public Sphere in Cuba," will be held between March 15 and 17 in New York City.
The event is being sponsored by the New School's Academic Events Fund, New York University's Center for Latin American and Caribbean Studies and the Association for the Study of the Cuban Economy.
Sanchez will be arriving from Mexico and will participate in a press conference at NYU on March 15. Later she will give the keynote address at the symposium.
Although her final itinerary has yet to be set, it's reported that the dissident plans to visit the offices of Google and The New York Times.
Sanchez has said her multi-nation tour would most likely begin with a flight this coming Sunday to Bahia, Brazil for the presentation of documentary film in which she is one of the key persons interviewed.