Ceshia Ubau and Her "Eyes of the Soul"
By Franklin Villavicencio  (Confidencial)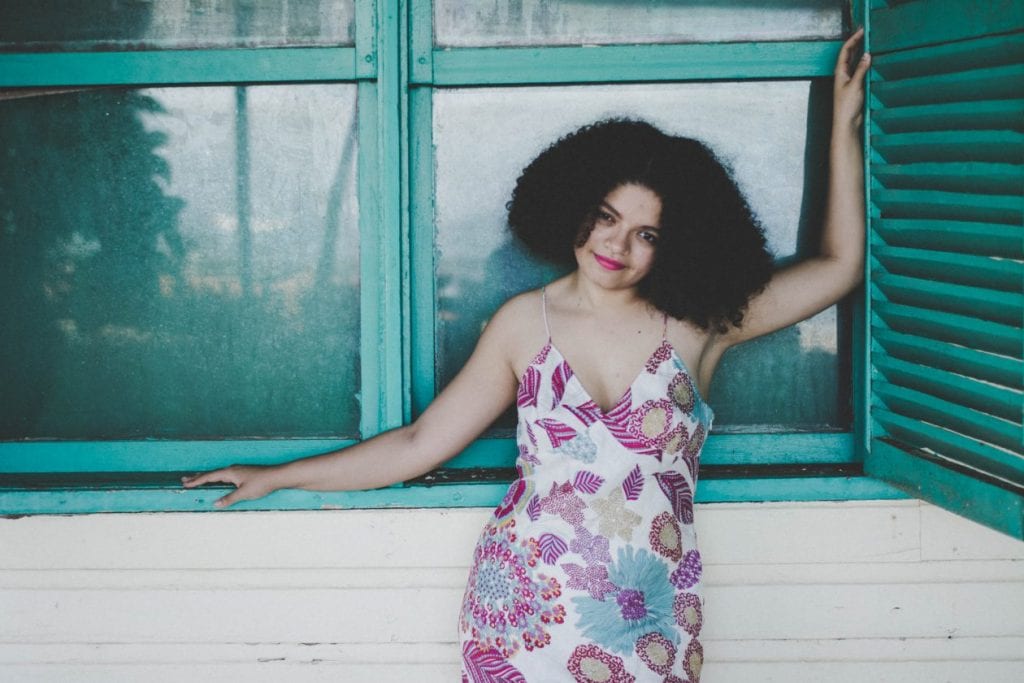 HAVANA TIMES — Every time that Ceshia Ubau talks about music, her eyes widen and she grins from ear to ear. Her voice, her name and her curly hair are already well-known on the national music scene. At just 19 years old, she's about to release her first album "Con los ojos del alma", a collection of 15 songs that talk about national reality, gender violence and the search for identity.
As well as music, Ceshia is currently studying the third year of her Psychology degree at the Central American University. Some of her songs are real stories that she has experienced personally or heard and they have become musical pieces after many psychological analyses and hours of introspection.
Music was always present in her life, but singing in public and writing songs was the result of a not so casual encounter.
Music can save and heal
Ceshia Ubau was born on October 30th 1997, to the rhythm of classical music. "My birth was very difficult. I was born at just six months and the prognosis was quite negative," the singer-songwriter revealed. Doctors told her mother that she should put music on, because that could stimulate her. And that's what happened.
She began studying piano when she was four years old with professor Siria Bitar, the director of the Heitor Villa-Lobos Music School. Then she learned other instruments such as the guitar and the ukelele and when she was 13, she became an avid poetry reader. However, she still wasn't aware of the potential of her voice.
In 2015, Ceshia began to study Psychology but she didn't intend on joining any music groups at the Central American University. "Two of my friends who wanted to join the music group told me to go with them and so I went, and all three of us arrived at the UCA Culture room," Ceshia tells us.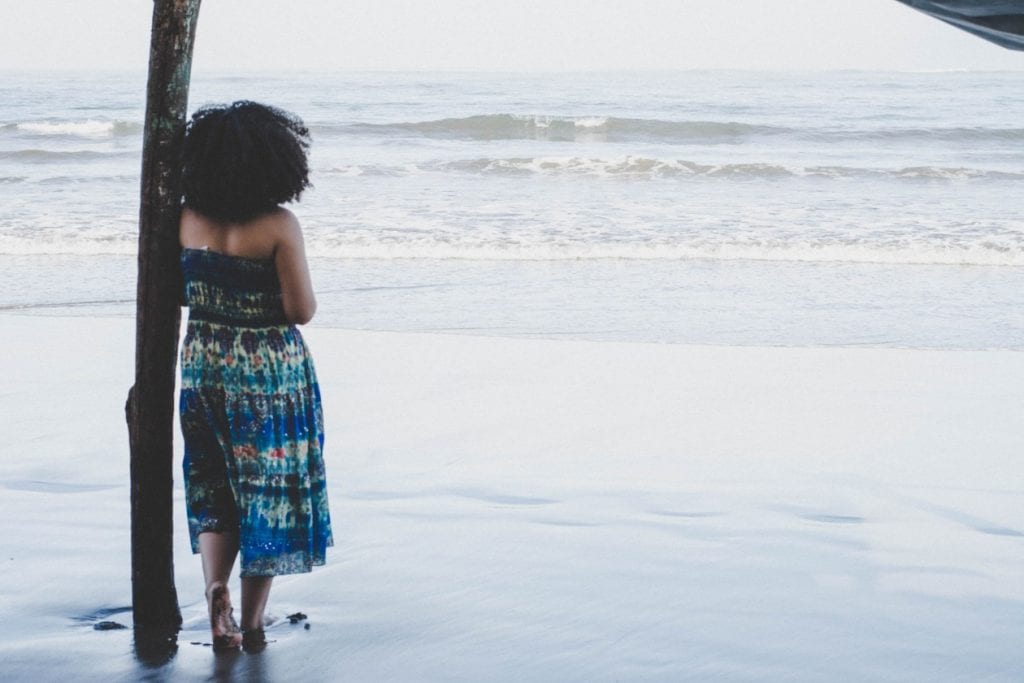 There, Ceshia bumped into Juan Solorzano, a singer-songwriter and the director of the music group, who would then go on to be her producer.
"Juan turned around and looked at me and said: "do you sing?" and then he asked me to sing so I sang "Brazos de sol" by Alejandro Filio." Juan Solorzano asked Ceshia if she wrote songs, but in spite of having written poetry, she was afraid of composing her own songs.
Then she showed Juan Solorzano a small red notebook where several of her poems were written down. She had the habit of writing everyday, as she believes that inspiration should take a hold of the artist when they are working.
Juan Solorzano read her poems and gave Ceshia a challenge: to write a song that talked about freedom of speech. A few days later, she showed him the lyrics she had written and ever since then, Juan Solorzano has worked as her producer. He believes that bumping into Ceshia was no coincidence, but rather an encounter.
The kiskadee's nest
Over 20 people crowded together in March 2015 in front of the Jose Coronel Urtecho Library, at UCA. Ceshia Ubau was on stage and Juan Solorzano was playing the guitar. "In my bosom, there is a tree which grows and it's a kiskadee's nest," she began to sing. It was the first time that she was singing in public.
"La canción del güis" (The kiskadee's song) has its own story
The lyrics of this song were conceived one March morning and writing them were also a healing process for her. She tells us that she was in a toxic relationship at the time. One morning, she woke up filled with worry and she listened to the kiskadees who came to sing at her window everyday. "I told myself: I have to write a song about the kiskadee, and as soon as I said it, I'd made the analogy between my (toxic) relationship and the bird," Ceshia claims.
"I believe that when the song came out, and not when I wrote it exactly, but when it came out, it was like a cycle was closing and I felt much better," she added.
With "the kiskadee song", Ceshia has climbed many rings on the Nicaraguan music ladder and has shared stages with some of the greatest voices on the Nicaraguan music scene.
"I grew up listening to all of the Nicaraguan artists I have had the chance to connect with. Never in my life did I think that I might be in Katia Cardenal's home talking or recording a new version of "Dias de amar", I never expected it," she tells us.
It isn't easy being a singer-songwriter
For Ceshia Ubau, the challenge that singer-songwriters in this country face is being listened to. "Having people listen to what you create is very difficult, having them respect it even more so," she affirms.
She recorded "Con los ojos del alma" between July 2016 and January 2017, an album which has 12 songs that she herself wrote and others by Camilo Zapata, Juan Solorzano and Mario Montenegro.
There is a new version of "The kiskadee song" on this album, which is "a little more intimate" than the original.
"The aim of my songs is to make people feel something when they listen to them and that it's up to them to make people feel. (…) When somebody tells me "I identified with song X" that's an achievement for me and I feel very satisfied," Ceshia Ubau says while smiling and her eyes twinkling.
On May 18th, "Con los ojos del alma" will be released at the Pilar Aguirre Experimental Room in Managua. The concert will take place at 7 PM and entrance will cost 100 cordobas. The album will also be on sale.