Everything About the OAS Commission on Nicaragua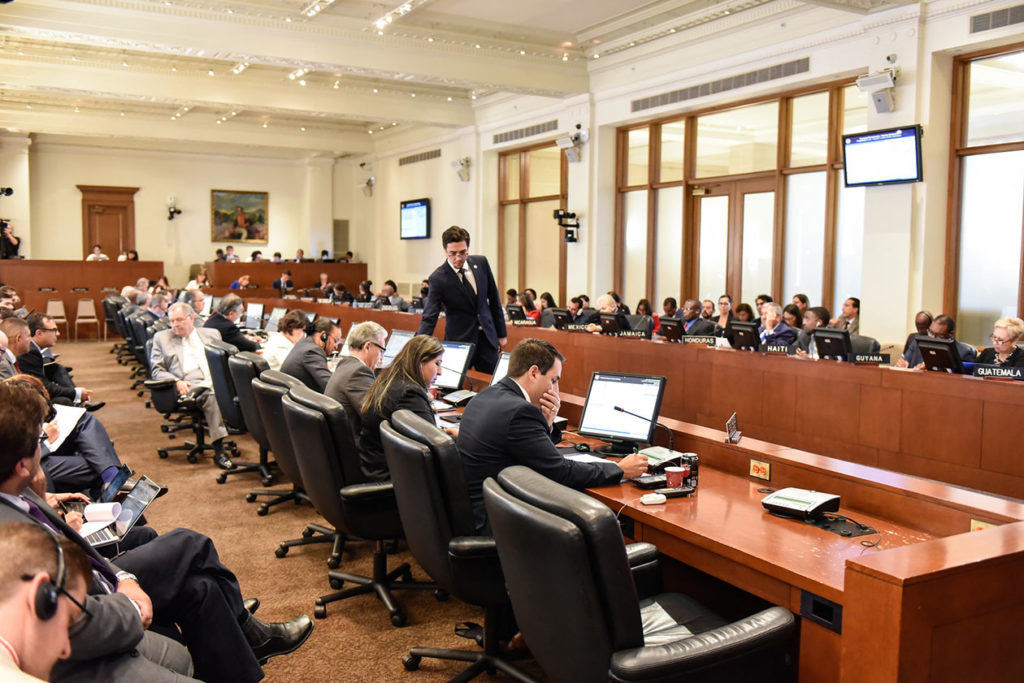 With the vote in favor of 21 countries, the OAS approved the creation of a commission that gives the regime of Daniel Ortega 75 days to seek a negotiated solution to the crisis in Nicaragua
By Franklin Villavicencio (Confidencial)
HAVANA TIMES – The Organization of American States (OAS) on Wednesday gave an ultimatum to Daniel Ortega, to find a "peaceful and effective solution" to the crisis in Nicaragua. If it fails, the organization could expel the country through the application of the Inter-American Democratic Charter.
With a vote in favor of 21 countries, the OAS approved the creation of a commission which will have 75 days to seek with different sectors, including the Government, a negotiated solution to the crisis. If there are no positive results, the process to suspend the country from the organization can begin. This is a legal instrument that is used when an "alteration to the constitutional order" occurs in a State.
Suspension is the greatest form of sanction that the OAS has. In its 70 years of history, the organization has only applied that punishment to two states: Honduras, in 2009, after the coup d'état that deposed Manuel Zelaya as president; and Cuba in 1962, three years after the triumph of the revolution led by Fidel Castro.
Faced with the OAS initiative, the Nicaraguan Ambassador to the organization, Luis Alvarado, expressed the "strong protest" of the Ortega government, which considers the OAS ultimatum as an act "harmful to our national sovereignty."
For his part, the Venezuelan Ambassador of the Interim Government of Juan Guaido before the OAS, Gustavo Tarre Briceño, said: "Today, more than ever, the Democratic Charter constitutes a valuable instrument for the freedom of peoples."
The commission will consist of five members: the Undersecretary of American Affairs of the Foreign Ministry of Argentina, Leopoldo Francisco Sahores; the Representative of Paraguay to the OAS, Elisa Ruiz Diaz; as well as the US Ambassador to the organization, Carlos Trujillo, and another delegate from Canada, as well as one from Jamaica. The name of the last two members have not yet been specified.
(With information from EFE).