Gioconda Belli: "It's Time to Pound on the Table"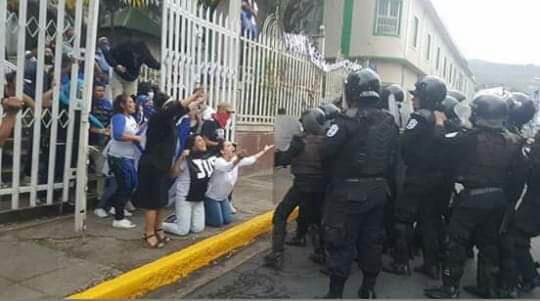 We need the sectors that remain silent to speak up; we badly need them to pound on the table to say, "Enough!" The time to do so is now.
By Gioconda Belli (Confidencial)

HAVANA TIMES – People ask me if Eddy Montes Praslin is a relative of mine. His last name is Praslin, like the last name of my great-great grandfather, a character in my new novel. I don't know if we're related. At any rate, even if he doesn't share my bloodline, he's my family member for the mere fact of being a fellow citizen, another Nicaraguan, victim of the violence of the social and political situation provoked by a regime that's left off governing us and seeks only to protect their own permanence in power.
This is a state whose only response to the discontent and rejection of their people is police repression; a militarized state that insists on the lifting of sanctions imposed on its relatives and employees as a condition for complying with signed commitments; a power willing to lock up, kill and accommodate reality to fit their convenience; a government that constantly denies its responsibility, and always blames others.
It's useless at this point to try to shed light on what happened on Thursday, May 16th, at the La Modelo Tipitapa prison. It doesn't matter what the Police, the Foreign Ministry, or any of the government officials, or the president and his wife say. The fact is, within a prison, a prisoner was shot and killed by a bullet from an armed agent of the regime. The fact is that this armed man shot at an unarmed prisoner. The victim was someone who should never have been a prisoner, a Nicaraguan nationalized as a U.S. citizen who came to Nicaragua to see his family and who was unjustly detained and accused, like the hundreds of men and women imprisoned for protesting against the repressive and dysfunctional government of Daniel Ortega and Rosario Murillo.
The La Modelo jail has become – as its name indicates – the model and the window where the Ortega-Murillo dictatorship has unfurled and proudly displayed their cruelty. The political prisoners in that penitentiary have been mistreated over and over again. On Thursday, May16, many of them were once again beaten with horrendous violence.
A wall of riot squad members was their response to the anguished mothers who came to the prison fearful for the fate of their sons. Hundreds of riot squad troops were also dispatched to Matagalpa, the city where the deceased lived, to prevent people from attending the funeral rites. The photos and videos of the militarized city, the streets occupied by the forces of repression bear witness to the fear of a government that, in order to continue sustaining itself in power, must resort to terror and an enormous deployment of armed personnel.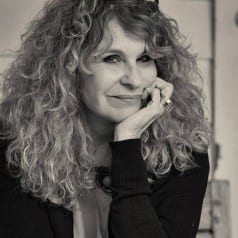 It's urgent, essential, that the retired and active military, the upper echelons of the business community, the Superior Council of Private Enterprise (COSEP) and their powerful advisers, the public employees and the Sandinistas that still surround this government lift their voices and take action to stop this debacle.
Killing prisoners, beating them, maintaining them in ignominious conditions like those of Miguel Mora, Lucia Pineda, Ricardo Baltodano, Medardo Mairena and many others, are an attack on the values of our society. To hinder a family and a people from burying their dead with dignity, militarizing us, silencing us with fear and with arms, is to force the entire country to humiliate itself and lose its dignity.
We must stop this irrational cruelty, and force this government to confront the harm they're causing. Self-interest must be put aside in favor of exercising our moral or economic power before this dire sequence of events sinks us even further into the labyrinth of disgrace. We need the sectors that remain silent to speak up; we badly need them to pound on the table to say, "Enough!" The time to do so is now.