Moringa in Nicaragua: The Miracle Tree
Experts and scientists extol its medicinal properties and ability to reduce malnutrition.  Nicaragua is beginning to industrialize the production of Moringa as a nutritional supplement.
by Maynor Salazar  (Confidencial)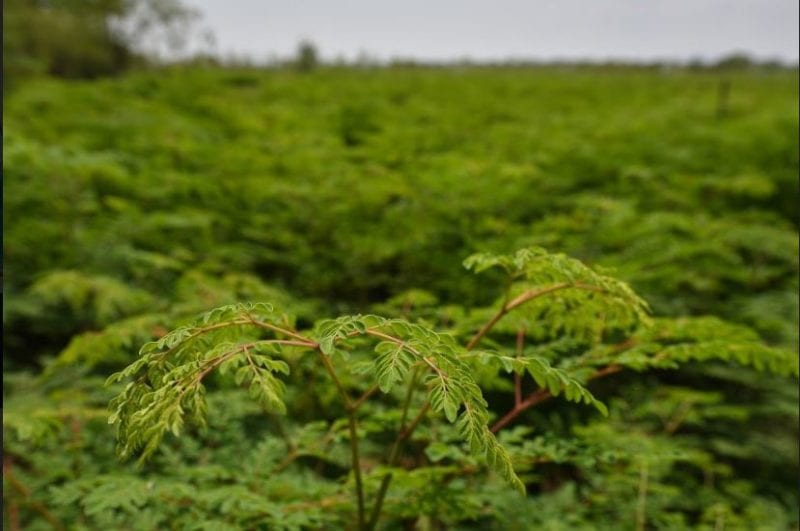 HAVANA TIMES – In a field located along kilometer 68 of the old highway from Managua to Leon there's a large plantation of Moringa – also called Marango – the new king of alternative medicine.  Here on this property belonging to Jacobo Arguello approximately 348 acres have been planted, making him one of the largest producers and exporters of this plant in Nicaragua.
There aren't any mango or jocote trees here, only the Moringa.  The area used to be pastureland for cattle raising, but it was later sold to cultivate the new product. "All the fences on our farm were formed from Moringa trees. It was excellent cattle feed: it improved their health and their weight increased," Argüello tells us.
The producer decided to experiment with Moringa based on information he obtained from scientific magazines.  In 2008, he began to plant it more intensively and the result was even better than he expected.
He planted the Moringa trees and let a part of them grow until they began producing seeds. In another section of the field, he let the plants grow just until they reached the size of bushes, harvesting the leaves from these for extract.
Then, in order to earn greater profits and assure a product of consistently high quality, Argüello invested in a processing plant. He currently bottles the product for export to Europe and the United States. The same process takes place on a smaller scale in other establishments in Nicaragua.
"We make oil from the seeds.  It's a highly sought-after product for its use in cosmetics; it helps to remove blemishes and protects against ultraviolet rays. The tree is also very beneficial in capturing CO2 and it prevents many diseases. Its properties include strengthening the immune system, and it's rich in vitamins and minerals.  It's not a magic substance, but it gives the body what it lacks on a diet of junk food," Argüello explains.
The Moringa tree is a native of northeast India. Its popularity has crossed borders, to the point where it's commonly found in all of the tropical and subtropical regions of Africa and Latin America.
Moringa's reputation captivated Cuba's former leader Fidel Castro, who declared himself among its great believers. Castro wanted to see it cultivated on a massive scale, not only in Cuba but all over the world.
In June 2012, Castro wrote about the Moringa in one of his customary reflections in the Cuban media, asserting that conditions existed to plant and produce Moringa on a massive scale and calling it "a bottomless source of meat, eggs and milk." Castro added that the plants were capable of generating well paid work for all ages and genders.
The project didn't enjoy the expected success on the island.  The final great obsession of the Cuban leader lacked the financial backing to obtain the impact he desired.
Testimonials in Moringa's favor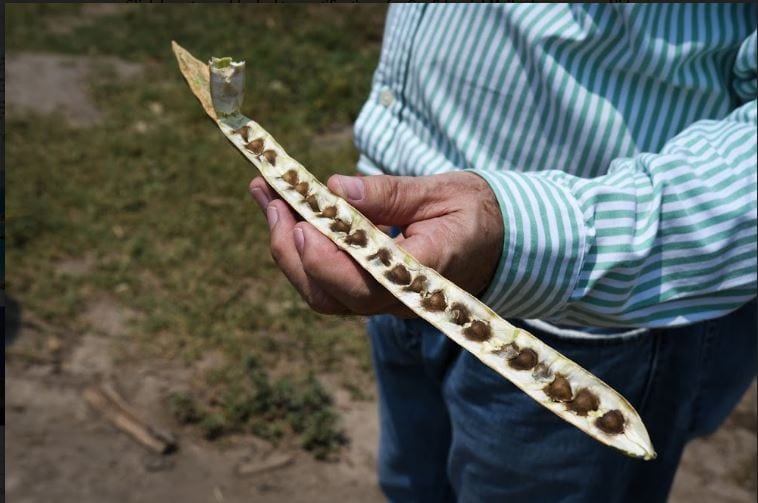 In Nicaragua, only a few large producers are dedicated to Moringa cultivation. Nonetheless, a number of small farmers are planting it on one plot on their land to supply the smaller enterprises that also process the plant.
Francisco Mora is a pharmacist based in Masaya.  He makes Moringa capsules to sell in his pharmacy and also exports them to Costa Rica.  He himself has experienced the beneficial effects of this plant.
Francisco began using Moringa when he was diagnosed with diabetes. He investigated the plant's use and application, and discovered that it combatted his illness. His curiosity, added to his new knowledge, led him to fabricate his own machines to obtain products that helped with his own treatment and that he could also sell to other Nicaraguans.
"We put together a machine to extract oil from the seeds; this is used to make skin creams.  The leaf is used for tea, it just needs to be dried.  It also can be swallowed in capsules, but first a process of micro-pulverization in a special apparatus must be carried out so that it can be ingested by the patient," the Masaya pharmacist emphasized.
Francisco assures that Moringa is no longer a closely-guarded secret in natural medicine. In Masaya he has taken on the job of increasing people's familiarity with the plant and its high dose of Vitamin C.
Marisabel Barrios was a missionary in Guinea Bissau, in Africa. There she discovered the miraculous Moringa with all of the plant's nutritive and medicinal properties. She had the opportunity of getting to know a Columbian nun who talked with her about the seed.
"I arrived at the orphanage, they gave me seeds and we threw ourselves into planting more.  In a matter of three months, the children were consuming the seeds, and from there my life changed," Barrios says.
Barrios' daughter, Ana María, is a cancer survivor.  Upon learning about the Moringa's properties, she thought that it might also help her daughter.  She planted some in the yard of her house, and the whole family began to consume large amounts of this plant.  The result was a metastasis without pain or nausea.
As a result of the experience with her daughter, Barrios set out to share the knowledge she had acquired.  Together with the organization SoyNica she prepared an experiment to study the nutritional properties of the plant and to decide which presentation would bring the greatest benefits.
"The organization Pana Pana gave me the opportunity of working with them to introduce Moringa to the North Caribbean region.  We're in Bilwi, but we're going to go out and plant in the rural communities, beginning with those that have the most serious problems of malnutrition and anemia," Barrios related.  She's had help from Richard Geary, project manager of the Peace and Hope Trust, a non-governmental organization that focuses on early childhood education in poor countries.
Geary has worked in Nicaragua since 2005. He was a founding member of the 2011 Marango Moringa Network.  His dream is to see a Moringa tree in every yard.   He also considers that the Moringa is a gift from God, given that it grows in places where there's a problem with malnutrition and where poverty is greatest.
The Peace and Hope project manager assures us that he knows a lot of people who have fallen ill with multiple sclerosis or who are suffering with cancer and are taking Moringa to strengthen their immune system.
"Right now the problem here in Nicaragua is that people don't eat greens. It's a huge problem! So we have to overcome that cultural difference.  On the Caribbean coast, they call it the miracle tree because it helps to treat several diseases," Geary explains.
He argues that the project in the Caribbean is enjoying great success, and that many farmers are beginning to take this kind of cultivation very seriously to sell and to benefit the residents.
"My job is to get the plant to grow, and to try to educate people.  I see my role as that of an educator: to teach people about the benefits of Moringa, how it grows, and how to take care of it," Geary affirms.
A supplement, not a medicine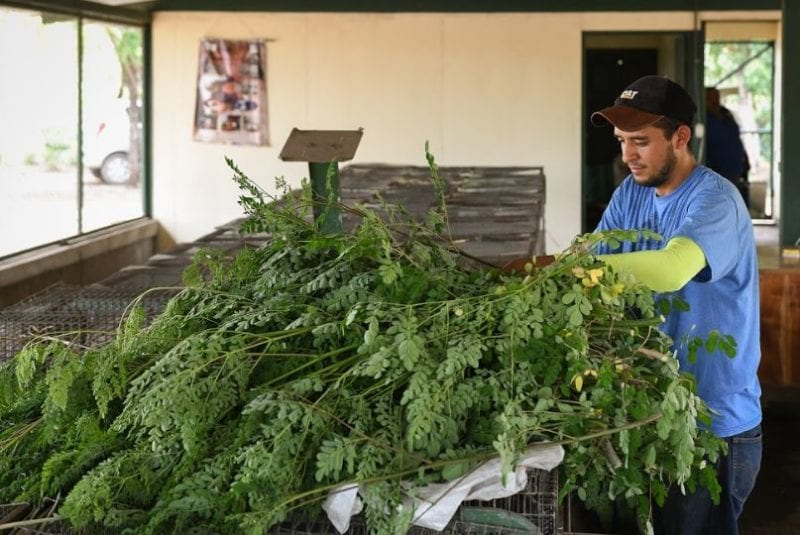 Nadir Reyes coordinates the Pro-Marango project at the National Agricultural University (UNA). This government-sponsored project is researching the plant's use in both animals and human beings.  They began this work in 1998 and right up through today they remain surprised at what their years of study have confirmed.
"What we've found is that it's a plant very rich in protein with a large quantity of amino acids that make it a very nutritious food for animals. It increases milk production in dairy animals, and causes pigs and birds to yield more meat.  In the case of humans, we find that the extract from the Moringa leaves is rich in flavonoids, quercetin, moringine and chlorogenic acid, in addition to its nutritive value in terms of protein and amino acids," asserts Reyes.
According to this researcher for the Agricultural University, Moringa is a complement, not a substitute for effective, scientifically proven treatments.
"Yes, it helps in some illnesses such as diabetes, but we're talking about it not as a medicine but as a nutritional supplement that acts biologically to maximize the effects of other medications," the researcher underlined.
Reyes emphasized that Moringa should only be purchased from establishments that comply with all of the country's authorized sanitary measures.  In order to be sure, the label on the bottle should confirm that information.
"In some cases the product offered isn't up to the standards of quality that were defined by the university.  When there's quality control, the result should be a powder or product of an intense green color," she advises.
Production of the Moringa seed has already taken its first steps, but Nicaragua continues to be a place that has yet to live up to its full productive potential.
"With Moringa, this government has the opportunity to strike a strong blow against hunger, malnutrition and anemia.  We're a privileged country, and we have to unite our efforts. We need to be more consistent in our work with the rural residents and the communities," concludes Martisabel Barrios.