Nicaragua Pays Salary to Fugitive Ex-Salvadoran President Funes
Former Salvadoran president, Mauricio Funes, receives a monthly salary of US $2,739 in Nicaragua.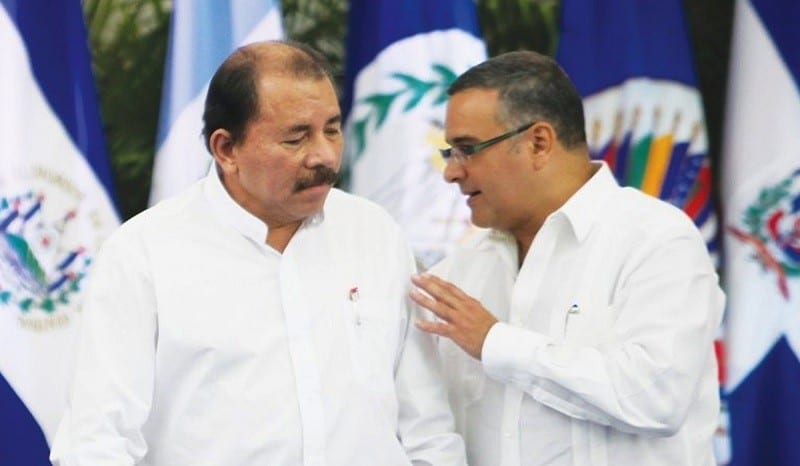 His son, Diego Roberto Funes Canas, also receives a paycheck for US $1,450 from the Nicaraguan Ministry of Foreign Relations.
Por Carlos F. Chamorro / Wilfredo Miranda (Confidencial)

HAVANA TIMES – Former Salvadoran president Mauricio Funes is receiving a monthly salary of 90,080.46 cordobas from the Nicaraguan Foreign Ministry, equivalent to US $2,739, according to the payroll report of that institution which has been leaked to Confidencial.
Funes, president of El Salvador from 2009-2014, sought and was granted asylum in Nicaragua in September of 2016 as a fugitive from that country's justice. The document doesn't explain the reason for Funes' salary, although it confirms that at least one of his sons, Diego Funes Canas, can also be found on the government payroll and lists an imprecise home address in Managua.
The document indicates that father and son have the same Managua address, registered imprecisely as "1st level, 2 blocks east, 1 ½ blocks N, house #1". This is on file, even though it's known that the Funes' live in the exclusive community of Las Colinas where they're protected by members of the National Police.

Since 2016, Funes has been fleeing justice in his country where there are three different judicial charges pending against him for supposedly misappropriating over 351 million dollars, plus paying bribes to former Attorney General Luis Martinez to avoid investigations. The Ortega government granted political asylum to Funes and his family in Managua.
Accused of corruption
In January of this year, the Salvadoran Court ordered Funes detained due to the disclosure of a secret document from the United States Treasury Dept. regarding the diversion of millions of dollars, for which the deceased former Salvadoran president Francisco Flores (1999 – 2004) was being tried.
However, in June 2018, the presiding judge of the Fifth Investigative Court of San Salvador ordered an international arrest warrant against Funes, two of his sons, his spouse, and 11 other fugitives, all with ties to the corruption scheme. Funes has taken refuge under the dictatorship of Daniel Ortega, also under question for violating international treaties on corruption.
Nayib Bukele, president elect of El Salvador, expressed on his Twitter account this Sunday that Funes' son, Diego Roberto Funes Canas receives a salary from the Nicaraguan Foreign Ministry in an amount equivalent to US $1,450.
The copy of the Foreign Ministry payroll in Confidencial's hands also gives the employee numbers of both fugitives from Salvadoran justice, which they use to pay their quotas to the Nicaraguan Social Security Institute (INSS). Former president Funes' Nicaraguan social security number is 34673423 and his son Diego's is 35206154.
Confidencial is also in possession of a document from the "Human Resources Division" of the Foreign Ministry in which it's made known that Diego Funes Canas has worked in said institution since September 2017, as a "Technical Advisor in the dispatch of the Ministry Advisor on Policy and International Matters". This document bears the signature of Ernesto Picado Gonzalez.
Diego Funes has been accused by the Salvadoran District Attorney of improperly managing US $376,777.31. The Prosecution asserts that the son of the ex-president realized 63 publicly funded pleasure trips, accompanied by his girlfriend and a group of friends. All of them were accompanied by a bodyguard from the Presidential Chief of Staff. Destinations they visited included: Panama (21 times), Germany (8 trips), France (8), Holland (7), Guatemala (7), Argentina (6), Brazil (5) and the United States (1).
What does Funes do in the Foreign Ministry?
In the case of former President Funes, the functions that might have been assigned to him by Foreign Minister Denis Moncada are unknown. Moncada is also head of the government's negotiating delegation in the dialogue with the Civic Alliance for Justice and Democracy.
President-elect Bukele criticized the hiring of Funes' son: "47,000 cordobas a month for a people with so many needs, to a fugitive from justice, son of another fugitive from justice," wrote Bukele, who isn't accustomed to offering declarations to the media.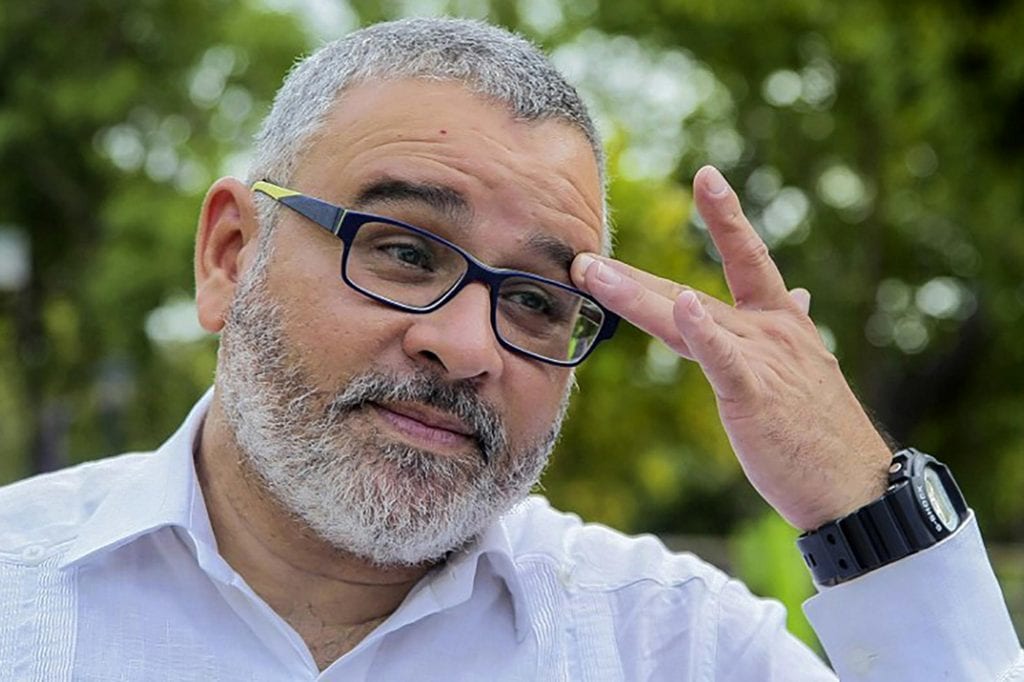 Denis Moncada, the Ortega-Murillo regime's foreign minister, avoided any reference to Bukele's complaint this past Monday morning (May 13), before Confidencial confirmed that former president Funes also receives a salary from the Nicaraguan government. Moncada attended a meeting with the Civic Alliance, and on exit appeared nervous before the reporters' questions regarding the hiring of Diego Funes Canas.
Bukele published the information about Funes' son in response to criticisms made by the fugitive Funes about the government-elect's choice for foreign minister – Alexandra Hill Tinoco. Funes called the new official "submissive to U.S. interests" at the same time that he accused her of excusing the insults of [U. S. president] Donald Trump.
The former president's pay is nearly double that of his son. In both cases, their salaries are many times higher than the average minimum salary for Nicaraguans, who are also sunk in a political, social and economic crisis due to the Ortega regime's killing and repression of the citizen protests. This crisis has left nearly half a million unemployed.
"Instead of worrying about salaries in Nicaragua, Nayib should be working on a minimum wage scale for El Salvador," Funes asserted on his Twitter account, avoiding the fact that he also receives a salary from the Nicaraguan foreign ministry.