Nicaraguan Police Detain ex-Political Prisoner and a Journalist at the Border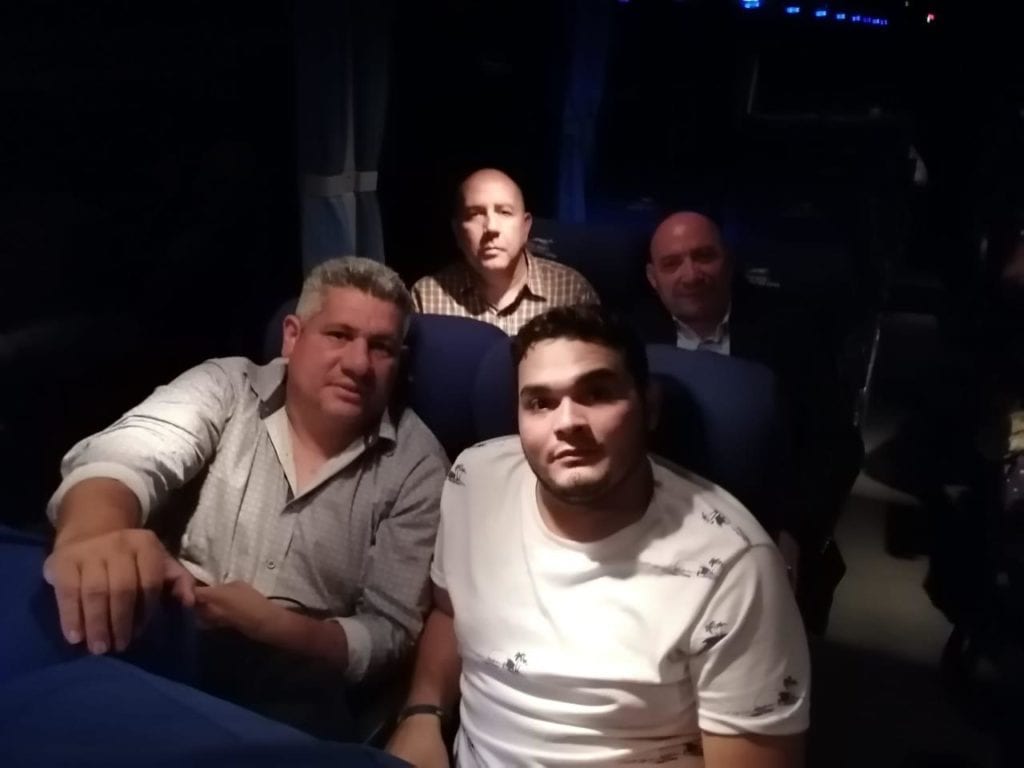 Special Forces Officers interrogate Byron Estrada and Emiliano Chamorro for more than two hours
They photographed the notes written by the La Prensa reporter, violating press freedom once again
HAVANA TIMES – Former political prisoner Byron Estrada and La Prensa journalist Emiliano Chamorro were illegally detained for more than two hours at the Penas Blancas border, on Monday night, when they returned from Costa Rica to Nicaragua after attending the "March of Unity" in San Jose.
Estrada and Chamorro were detained along with two other citizens identified as Guillermo Callejas and Martin Buitrago. According to the La Prensa journalist, they were "riot police" of the Department of Special Operations (DOEP) and not border agents who carried out the detention without any legal argument. Later they subjected him to a long interrogation.
"The interrogators are riot police. They were not even immigration officers. They had big guns and carried handcuffs. They interrogated me," Chamorro told Confidencial.
The reporter assured that riot police officers also took pictures of his reporter's notebook, an action that openly violates freedom of information and freedom of the press. In addition, they checked his camera and momentarily confiscated their cell phones.
"They got me off the bus after I had passed the check point and my suitcase through a scanner. I was interrogated for almost two hours. The questions were what I was doing in Costa Rica. With whom I met, and how many days I was in Costa Rica," Chamorro described.
The journalist added: "They took pictures of me from the front, in profile and of the things I carried in my suitcase. At the end of the interrogation they told me that I could not leave because they were waiting for instructions. Later they handed me the cell phones and I ask them the reason for the illegal detention. Then the officers told me that it was not an illegal detention but a routine detention.
Meanwhile the former political prisoner Estrada was detained for the second time at the Penas Blancas border. On Friday, August 9, he was detained and interrogated by police officers while traveling to Costa Rica to participate in the march. Estrada was interrogated both times with questions similar to those asked to the La Prensa journalist.
The police harassment at the Penas Blancas border has become a recurring practice in recent weeks, and is disguised by officers as a routine immigration procedure. Those who suffer this harassment are former political prisoners, social leaders and journalists.
On August 10 they detained Max Jerez, student leader and member of the Civic Alliance for Justice and Democracy, when he was also returning from Costa Rica. Similarly, they interrogated him and release him after other passengers on the bus they were traveling threatened the police with not leaving Penas Blancas without Jerez.