Nicaraguan Sex Workers: From the Darkness to the Big Screen
Sex workers in Nicaragua don't flee from justice – they help administer it
By Elmer Rivas  (Confidencial)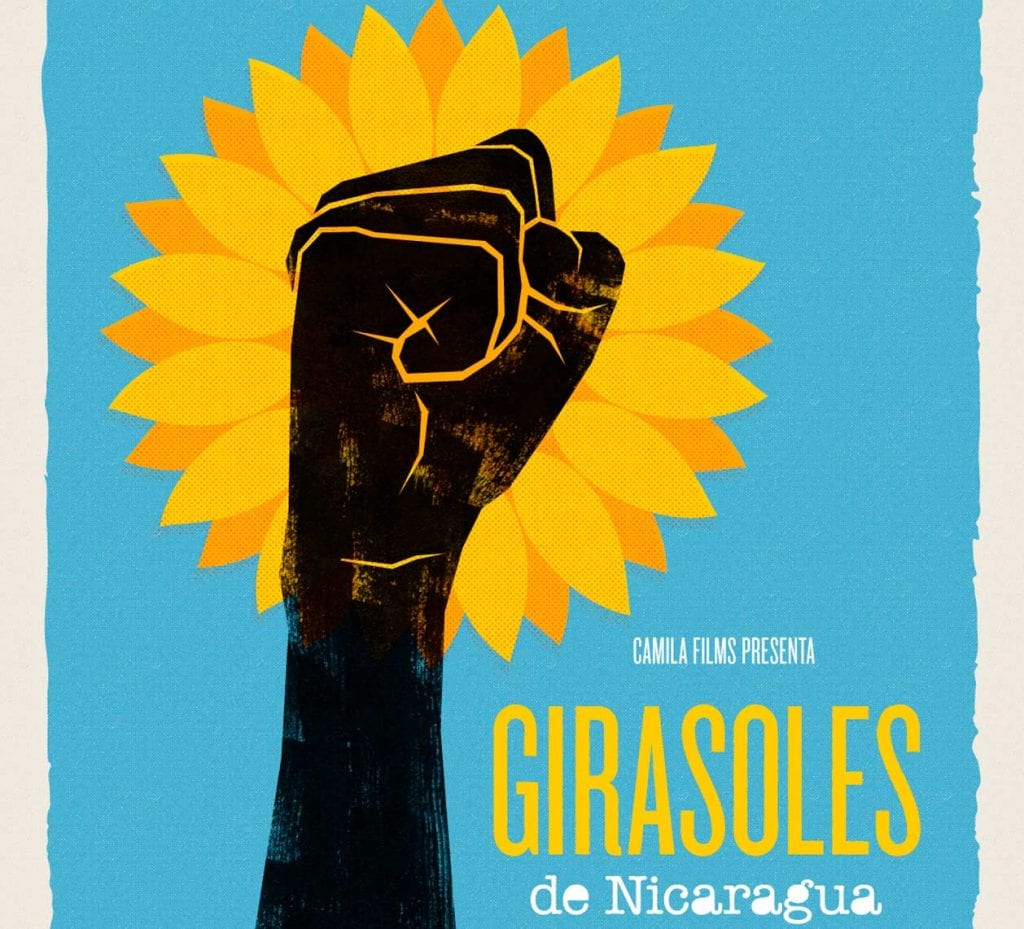 HAVANA TIMES – Johana Sequeira went from being on the streets as a sex worker in the shadows of Managua to collaborating with the Nicaraguan justice system.  She's the leader of the Girasoles (Sunflowers) Association of Women Sex Workers, and appeals in court for the rights of the general population.
She never imagined that she would be in a courtroom receiving support from magistrates and judges, much less that she would shake hands with the head of Nicaragua's Supreme Court.  Never.  Now 37 years old with three children, ten years ago Johana began to exercise as a sex worker.  Her life changed in 2011 when she joined the Sunflowers Association of Women Sex Workers.
There are another 17 sex workers like Johana who've been accredited as legal facilitators by the Supreme Court of Justice in 2015.   It's a unique occurrence in the world and has inspired the realization of a new documentary that brings this story to the big screen.
Johana's not interested in what people think of her, but in what she feels and the satisfaction it gives her when she can help people as a legal facilitator, especially her peers from the streets.  It's enough for her that her family understands her.  She chose sex work of her own free will, despite the dangers it implied, and nothing has stopped her from leading a normal life together with her children and her partner.
Her time with the Network of Women Sex Workers has served as an opportunity to grow and learn about human rights.  In addition to contributing to the justice system, she collaborates as a promoter with the organization Casa Alianza (Alliance House) that works for the prevention, attention and advocacy for survivors of violence or addictions.  In 2016 she participated in a course on Human Rights in a Nicaraguan university.  When she recalls her achievements, she admits that she never expected to get as far as she has.
What does a legal facilitator do?
The facilitators offer advice on legal topics.  They can also mediate in small conflicts and thus avoid clogging the justice system with cases of minor importance.  They've studied the laws and received training from the experts.  During the first year the facilitators attended 412 cases from the population, 102 of them involving women sex workers.  This statistic fills them with pride, because they consider that they're contributing to justice and especially to the welfare of their peers.
Nevertheless, for economic reasons only six of the 18 sex workers accredited are actually exercising their function.  It's a voluntary position, and all of the expenses involved in following up on a case come out of the facilitators' pockets.  Not all of them are able to assume these expenses, assures Johana Sequeira.  She herself does it for the commitment that unites them as sex workers and the satisfaction of helping others.  That's enough for her.
Yessenia Alston is also an active court facilitator.  She contributes to justice in a house of mediation in Nindirí, Masaya.  She's not concerned about the lack of monetary recompense for the work and says that her motivation lies in her desire to continue learning.  At her 37 years of age, she doesn't cross off the possibility of getting a law degree.
"Now that we're legal facilitators we can demand rights, like the regulation of self-employment for sex workers, the right to integral health, the right to a decent place to live, because sex workers aren't always taken into consideration," Yessenia assures.
The documentary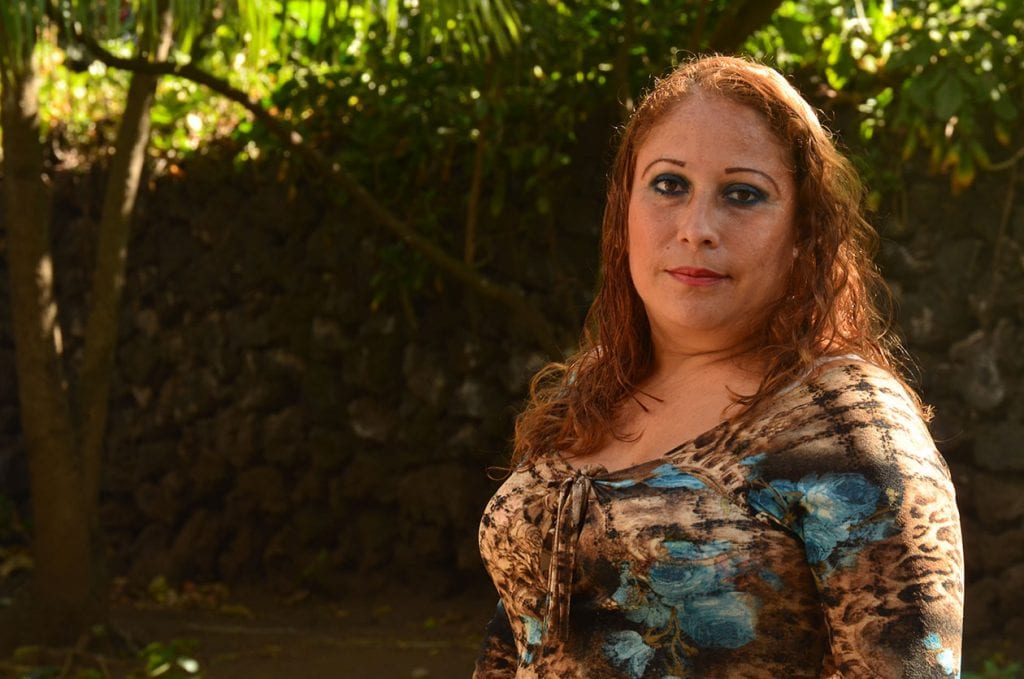 Following the incorporation of the sex workers into the legal system, French filmmaker Florence Jaugey, who has resided for decades in Nicaragua, suggested to María Elena Dávila, president of the Sunflowers Association of Women Sex Workers, the filming of a documentary to tell the world their story.

According to Jaugey, María Elena and her organization initially hesitated to back the initiative out of distrust for the media, which tends to treat the topic with a tabloid style of coverage.  Nonetheless, they eventually agreed to support the project and it was carried out a year later, once financing had been obtained.
"The documentary follows the work of these women as legal facilitators through the mediations that they handle. It also follows them in the struggle for the recognition of self-employed sex work," Florence emphasizes.
"Sunflowers of Nicaragua" was filmed over a 40-day period and involved 60 hours of video archives that were eventually reduced to tell an 80-minute story.  The documentary is initially being screened starting January 26 at the Cinemas Galerías in Managua.
Staff behind the film
Director and Script: Florence Jaugey
Producer: Camila Films
Photography: Frank Pineda
Editing: Andrea Bilbao
Sound: Leo Dolgan
Song: "No nos van a centavear" ["We won't be nickeled and dimed"] Liliana Felipe and Jesusa Rodríguez
About Florence Jaugey:
Director, producer, screenwriter and actress of French descent, in 1990, Jaugey founded Camila Films, an independent company, together with her filmmaker husband Frank Pineda. She won the Berlin Silver Bear Award for her short film "Cinema Alcázar" (1998) and the Authors' Society Prize from the Paris "Cinéma du Réel" International Documentary Festival with her entry "The Island of the Lost Children".
Her first feature length film, "La Yuma" (2009), won 16 international prizes and was selected to represent Nicaragua in the 2011 Oscars.  In 2014 she completed "The Naked Screen," her second full length movie.  The film was distributed on HBO and Fox and represented Nicaragua in the Goya, Phoenix and Platino awards. In 2016, the "Cinéma du Réel" international Documentary Festival presented "La Obra" [The Work"], a retrospective of Florence Jaugey's and Frank Pineda's documentary work, in the Pompidou Center in Paris.