A Cuban's Take on Kim's Nuclear Threats
Vincent Morin Aguado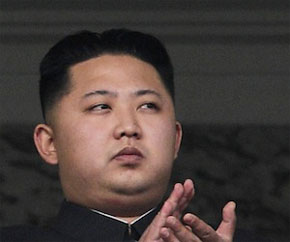 HAVANA TIMES — In Cuba, when you do something completely out of place, with no justification, and erratically, we simply say "te has cagado" (you screwed up).
It was enough to listen to the assessment of Walter Martinez of "Tele-Chavez-Venezuela" (as I call Telesur). The journalist spun his words trying to soften the deserved rebuke of the brass in Pyongyang. Once again the North Koreans are in a fighting mood, and this time posing a danger to humanity.
It's shameful that a television project [Telesur] of such standing is losing itself to superficial and local issues, when thinking of its continental vantage point. When alive, even Chavez reproached them, but these small time people have ended up being more Catholic than the Pope.
Martinez didn't know exactly what to justify before the faces of those subjects of the latest Kim, screaming wildly his call to war, to holocaust, while his people are experiencing a real famine, overlooked by the leftist press, which should have been calling for sanity.
Fidel Castro was fairly balanced in his words, after 86 years of life and intense struggle, he couldn't say less or more, like in a street brawl, stroking his friend, without recognizing the right of the other contender, but realizing the consequences:
"If war breaks out there, people on both sides of the peninsula will be sacrificed terribly, with no benefit to any of them."
Fidel reminded them that we're good friends, supporting their tiresome moves I would say, not Fidel, who warned: "Now that North Korea has demonstrated its technical and scientific progress, we remind it of its duties to the countries that have been its good friends. It would be unfair to forget that such a war would affect more than 70 percent of the world's population."
These words are rarely taken into account in Cuban slang, tempered by rudeness, where it seems that North Korea is challenging the USA and the US government is trembling over the tough guy in the corner.
Simply, anyone equipped with common sense knows that Korea would disappear from the face of the earth without anything serious happening to the Americans, except the sad memory of another nuclear bombing a half century since Hiroshima and Nagasaki.
Obviously I don't want to see this holocaust. In my opinion it's better to eliminate nuclear weapons worldwide, all states. If that were to happen, according to current reality, Japan, South Korea and the United States would keep the dictators from the north at bay, but avoiding the terrible flash of atomic weapons.
The point is that the North Koreans should put its technological development at the service of education, culture, food and especially the freedom demanded by its people in silence, just as much as it cries out about the possibility of a suicidal nuclear attack, which would be impossible to avoid for the masses of this brave little country.
It is a terrible dilemma before history. I join, in my way, the proclamation asking for maximum serenity from President Obama, but I would especially like the latest leader of the Kim's to understand how beneficial it would be to feed his people and forget about nuclear weapons.