A First-Hand Experience with Cuba's Healthcare System
By Fernando Ravsberg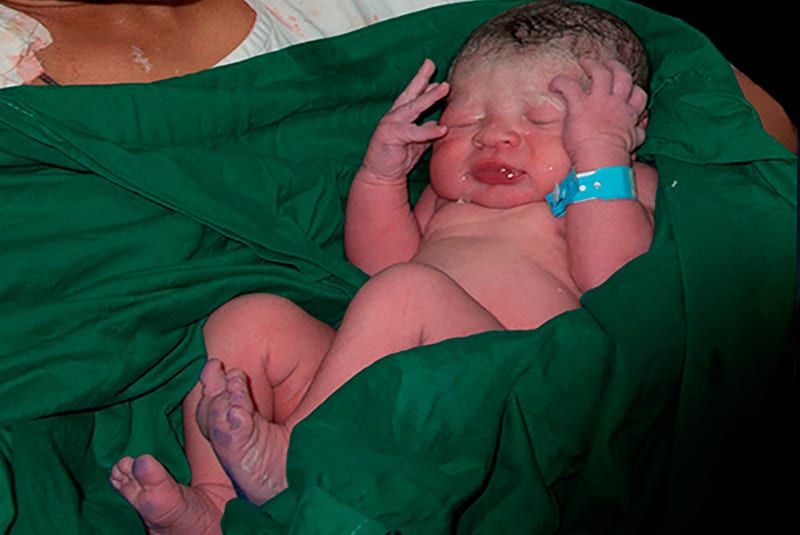 HAVANA TIMES — Our blog, Cartas desde Cuba, has a new member: Lucia, our webmaster's daughter, born yesterday in Havana's Gonzalez Coro Hospital. There, we were able to see Cuba's public health system at work, and understand why infant mortality rates are so low in the country.
Throughout the past 9 months, the new mother had around 2 weekly consultations, from checkups to ultrasounds (one of them 3D), through HIV, RH and genetic blood tests.
On D-Day, we ran into the first surprise on arriving at the hospital and being informed that no outside sheets or towels may be brought into the ward, that only properly sterilized materials may be used. A sign that things may be improving in terms of resources, I thought.
What came as no surprise was the attitude shown by doctors. From the moment our friend arrived, she was treated by a well-oiled machine, passing through the emergency ward to the pre-partum area, where the specialists accompanied her till labor.
At that moment, the doctor who had been following the pregnancy appeared to deliver the baby. An hour later, we were told Lucia had been born without any complications and that friends and relatives could go in to see her for a few moments.
For the 3 days the mother and baby stayed at the hospital, they were subjected to numberless tests to ensure both were in perfect condition to be discharged.
If we were to try and nitpick here, I feel they should develop a better system to keep relatives informed, as, under the current system, one only gets updates every 12 hours. As such, one can spend half a day knowing nothing about the pregnant person.
It is well worth mentioning our friend is Cuban and she received the same care all other 14 Cuban mothers (of different skin colors and from different social classes) received that day. We thank the nurses and doctors and welcome Lucia into this world.