Haroldo Dilla Alfonso*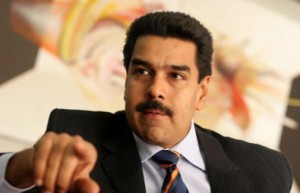 HAVANA TIMES — Since the times of Romulus and Remus, political communication has operated on two pillars: bread and circuses. The bread is for the stomachs, and the circuses for the hearts. This is known by all politicians, even if they don't know who Romulus and Remus were.
And of course this must be known by Venezuelan Vice President Nicolas Maduro, so I imagine he must be trying to figure out how much bread will have to go around with the likely demise of Hugo Chavez, the charismatic leader of the so-called Bolivarian Revolution.
The problem is that Maduro will have to negotiate (which is to say distribute more bread) at a moment when the economic situation in Venezuela isn't exactly encouraging. The price of oil appears to have stabilized at a level lower than $100 a barrel figure that Chavez considered fair and necessary to fund his continental project.
On one hand, he'll have to distribute more bread in the direction of the poor, which has been Chavez's quintessential social base. But it's a social base in the process of erosion, as indicated by the recent election results in which Chavez — with lots of money and as the office holder — won by a much smaller margin than his previous victories.
On the other hand, Maduro will also have to distribute among the fractious and heterogeneous pro-Chavez elite, where there's everything from the military, old converted politicians, former social activists and believers to mere fortune seekers.
It's an elite in which the VP was nothing more than a secundus inter pares and whose centrifugal tendencies will fly apart even before the tears are dry in front of the leader's coffin.
This is why I think that if Maduro (or whoever becomes the successor) isn't suicidal, he will be forced to moderate his international approach, both by restraining criticisms against the US and in reducing support to international allies and the blocs of self-interested partisans, such as PetroCaribe. In this way he will have more resources for the domestic political game.
A retraction, even a partial one, of Bolivarian hyperactivity will reverberate in the depolarization of the Caribbean and Latin American theater, and in the creation of a better scenario both for Obama's unworried olicies as for active Brazilian diplomacy.
The resulting impact on Cuba (a key piece of this geopolitical game) is predictable. Whatever the post-Chavez outcome in Venezuela, Raul Castro — who long ago lost the resource of the charismatic circus — will have to expect worse conditions than those that are currently maintaining him in power.
Even if Maduro manages to stay in office, he will be forced to redefine the country's relations with the island and obviously pay less. Cuba's finances — with the Scarabeo oil rig coming up empty handed — cannot take any additional pressure, meaning any reduction in subsidies will cause great hardship.
It's therefore predictable that if Raul Castro and his inner circle haven't lost touch with reality, and if they actually want to do what they've always shown themselves wanting to do (retain power), they will have to obtain some access to the US market, which will mean accepting the condescending gesture that Obama is holding out.
And of course, they will have to bite the bullet and take more effective steps to attract foreign capital, which presently are available through two principal means: remittances and foreign investments.
Raul Castro's problem isn't that he isn't moving, obviously he is; his problem is that he's not getting into the thick of things. He's always wandering around on the margin of what's really important. This is why he continues to have a centralized economic system in which every step essential for the market seems like a delivery using forceps.
It has taken six long years to understand that farmers need to live on their farms, and that emigration constitutes the most profitable business of the Cuban economy.
I think he still hasn't come to understand that fresh capital is needed to jump-start an economy that is creaking under the weight of its inefficiencies. It needs large and small capital, for all of these to help in that huge financial hole that is the Cuban economy.
Probably with this contingency he'll manage to understand, and in passing he'll comprehend that he has no other choice but to put aside his arrogant slogan "without pauses but without haste," and start advancing with more haste (although in the rush he'll have to leave behind his antiquated bureaucracy, symbolized by his seedy vice president [Jose Ramon Machado Ventura].
In the end, Chavez with his subsidies was an unexpected black swan that paralyzed the economic reform that was implemented since the early '90s. This gave Fidel Castro the opportunity to engage in his last monumental works that contributed to further economic dilapidation before leaving office suffering from diseases, senility and delusions.
Although in politics you never know exactly everything, nothing indicates the appearance of another black swan with the vocation and money to subsidize a revolution that no longer exists and a socialism that never existed.
—–
(*)This commentary was originally published in Spanish by Cubaencuentro.com.