Benedetti in Alamar, Cuba
Martin Guevara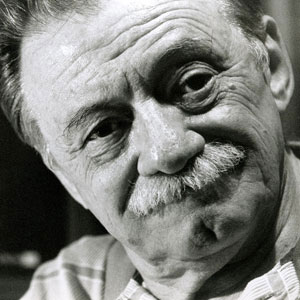 HAVANA TIMES — Today, I remembered how Uruguayan poet Mario Benedetti would walk down the streets of Alamar, a proletarian neighborhood in Havana conceived to harbor the socialist New Man, with his mustachioed face, his short temper and his immense dignity.
Though Benedetti lived in Cuba as a political exile, but had expressly requested, in adherence to his ideas and in keeping with his committed moral fiber, not to be accorded any privileges because of his renown. He could have lived in a high-class apartment in Paris, but that's the kind of person he was.
For some time, he lived in Alamar, a working-class neighborhood of Soviet-styled buildings, a terribly unappealing place that has never had the slightest aesthetic charm.
In this connection, it is well worth recalling that not one building or site that is currently advertised as a tourist attraction, not even by the revolutionary government, has been constructed in Cuba in the course of these past 50 years. Ironically, everything that Cuba's Tourism Institute advertises as a tourist attraction was built between the time of the Spanish Conquest and 1959.
Benedetti, the great poet, would walk down the stairs of the 12-story tenement building where he lived whenever there was a power cut (which happened every other day), and would take his ration booklet – not a special ration card for items sold in hard currency, no, the run-of-the-mill Cuban peso booklet – to the bodega in Alamar's Zone No. 8, where he'd buy some chick peas, rice, eggs and other products.
He would patiently wait in line, then take his purchase back home under the implacable sun. He was a short-tempered fellow, a poet and lone-wolf, a short man with a lot of character who'd rarely feign kindness. This is the reason many criticized him, they wanted one of the luminaries of Latin American literature to be even more down-to-earth and approachable than he already was.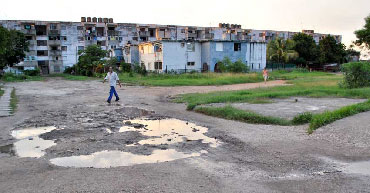 It wasn't enough for them that he lived in Alamar and walked the uneven terrain of the Bachiplan, the white and gray expanse of land where his building was located, whose dust penetrated every orifice and settled deep in one's marrow.
It wasn't enough for them that this Uruguayan ate beef once every blue moon, or that he sipped from a mate improvised out of sun-dried herbs, that, swatting away the mosquitos he was unable to repel with his Russian-made fan, he would write marvelous poems, in that working-class neighborhood in the outskirts of Havana, like Dostoyevsky did in his Siberian prison, and that this poet from the banks of the Rio de la Plata was there of his own free will, that, far from complaining, he was grateful.
No, on top of everything, they wanted for Mario to descend to the very depths of banality, where the echo of human cowardice reverberates, to the catacombs greased with boredom, cynicism and vulgarity, charged with the sounds of the galloping, shrieking herd, to the dense horror of neighborly customs and inane conversation, that daily Nothing, that slaughter of poetry.
Benedetti was a tireless conspirator of the pen, a courageous, energetic man, a lover of simple things, of loyalty, and, though he could have well spent the years of his exile in an apartment in Paris or London, he never once complained about that implacable sun, or about having to wait in an interminable line before the bodega for his trimestral beef steak, or about having to hear that amorphous and atonal thing around him be called "Revolution".
He never even complained about having to hear the neighborhood's preferred musical pieces, which people proudly played, shook-up by the vibrations of the loudspeakers in their blaring, Russian-made radios, through the thin walls of that 12-story apartment building, where, whenever the lights went out, he would light a candle and dream he was in the company of his imprisoned comrades, of those who were no longer, of the people he loved, of the fallen leaves of one of his autumn years.
He would lean over the page and write those marvelous verses without a hint of contempt, with the unassuming, profound style of those Uruguayans of the time, with the seal of commitment that characterized those generations, verses replete with admiration towards the greatness of the human spirit and compassion for human stupidity, even for the victims and culprits of that – and all – everyday voids.