Bolivar Is in the Streets of Venezuela Not in Power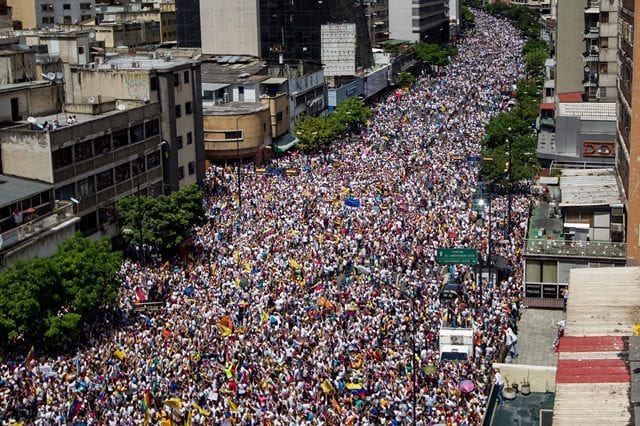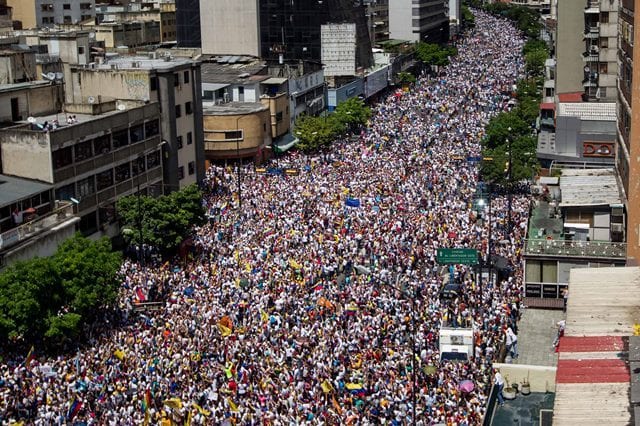 HAVANA TIMES – It is urgent to offer respect and immense solidarity to the people of Venezuela for the tenacity with which they are fighting, with which they take to the streets peacefully, demanding change in the terrible reality of their country.
They do so without the support of the world because the government has succeeded in hijacking the terminology of "good" and even appropriated it to repress in the name of the greatest fighter for freedom of that courageous country, Simon Bolivar. They present themselves as the legitimate government of the humble, when as usual in these cases they have managed to become the guarantors of the greatest shared misery.
Hundreds of thousands take to the streets despite the risk of being killed, tortured and imprisoned without a fair trial. However, with the logical fear that this infuses, they continue, they protest and demand a change once and for all. They also ask the world and in particular the so-called "Latin American brothers", to cease to be accomplices of the repression, the violence, and the high levels of crime and misery that the misrule of Nicolas Maduro and company has plunged Venezuela.
They hope to be encouraged, helped, supported, with a little, if only a little moral support, understanding, and pay homage and respect to the immense value that the citizenry is showing in the face of such a monstrosity. Simon Bolivar, kidnapped by the rulers, is not in the couch of power, he is in the street alongside his people.
It is imprecise and often manipulated to declare "Long Lives" exalting races, genres, countries, or whites or Indians, or women or men, or Venezuela to Cuba to Spain or France. This because in Venezuela there are also oppressors, Cuba has its army, its police and his G2 (State Security agents), Spain its corruption and France the parents and daughter Le Pen.
That is why I believe it is better to express:  Long Live democratic values, equal opportunities, justice, decency, freedom of expression, individual freedom, freedom of association, criticism, ideology, business, education…
Long Live freedom for the brave Venezuelans and for the whole world.