Can a Real Cuban Patriot Vote Republican?
Christian-Fredrick Mattner*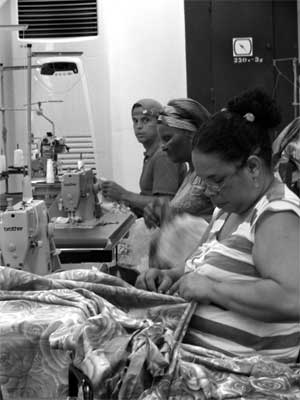 HAVANA TIMES — The main issue in the forthcoming presidential elections as far as Cuba is concerned, is clearly as to what the next US administration will do about the US Blockade on Cuba?
Will a potential republican President respect Cuba's sovereignty, demonstrate Christian compassion and listen to such US companies demanding the end of the blockade?
Highly unlikely.
What is the real reason for continuing the United States blockade on Cuba?
Does the original reason for a Blockade of Cuba still hold? Apparently 98% of the family of the world's Nations does not seem to think so.
Why do even most friends and allies of the US vote against the US in the UN on this issue?
Are they all commies, insane or what are their reasons for speaking out against the continuing Blockade?
Well important circles within the Republicans are insinuating just that –circles that are powerful very very powerful and clandestine at that.
Most of you will probably know what I am referring to.
I am referring to the conspiracy between the Church of Scientology and the Republican Cuban-American lobby to continue with the Blockade, damage Cuba further and even supporting assassination plans targeting Fidel Castro.
Ileana Ros-Lehtinen plays a prominent role in the Cuban-American lobby, which aims to put pressure on the Cuban government and "encourage" political "change*" ('whatever that means) on the island.
Ros-Lehtinen stirred controversy by calling for the assassination of Cuban Leader Fidel Castro.
She appears in the British documentary 638 Ways to Kill Castro, saying: "I welcome the opportunity of having anyone assassinate Fidel Castro and any leader who is oppressing the people."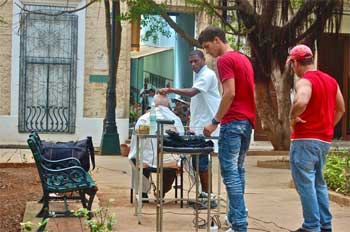 After a 28-second clip began circulating on the Internet, she claimed the filmmakers spliced clips together to get the sound bite.
Twenty-four hours after the controversy erupted, director Dollan Cannell sent unedited tapes of his interview with Ros-Lehtinen to reporters.
The uncut version contradicted Ros-Lehtinen's response and showed that she had twice welcomed an attempt on Castro's life.
Though she attempted to distance herself from her denial, filmmaker Cannell requested an apology, which has not been forthcoming.
Ros-Lehtinen's rise to congress was coordinated by Jeb Bush, who became her campaign manager and was endorsed by Jorge Mas Canosa, former head of the Cuban-American National Foundation.
She has lobbied for the release and pardon of the terrorist Orlando Bosch, involved in the 1976 bombing of Cubana Flight 455 which killed 73 people.
She helped organize an "Orlando Bosch day" to gain support for his release.
She has defended former fugitive Velentin Hernández, convicted of murdering Luciano Nieves, a fellow Cuban exile that supported negotiations with the Cuban government.
She attempted to block Jimmy Carter's visit to Cuba.
Ros-Lehtinen has in the past been an ardent supporter of the Church of Scientology. She was "honored at a 2004 Celebrity Centre gala" with famous Scientologists such as John Travolta and Kelly Preston.
Ect, ect, ect,
What is one to think about all this?
When looking in the internet and researching the Cuban issues with ref. to her name, the Republicans, Scientologists, CIA ect., as a Christian some very disturbing picture starts to build up to me – which I am sure – Americans in general neither approve of or are aware of?
Are any of the readers aware of this? Please do look it up for yourself on the net; had I not seen this with my own eyes I wouldn´t have believed it.
—–
(*) Christian-Fredrick Mattner, Danzig Minority-INGO- London,UK, Prof.Dr.hc of Christian Economics and a reader of Havana Times.