Cancer Patients at Risk in Cuba
By Lynn Cruz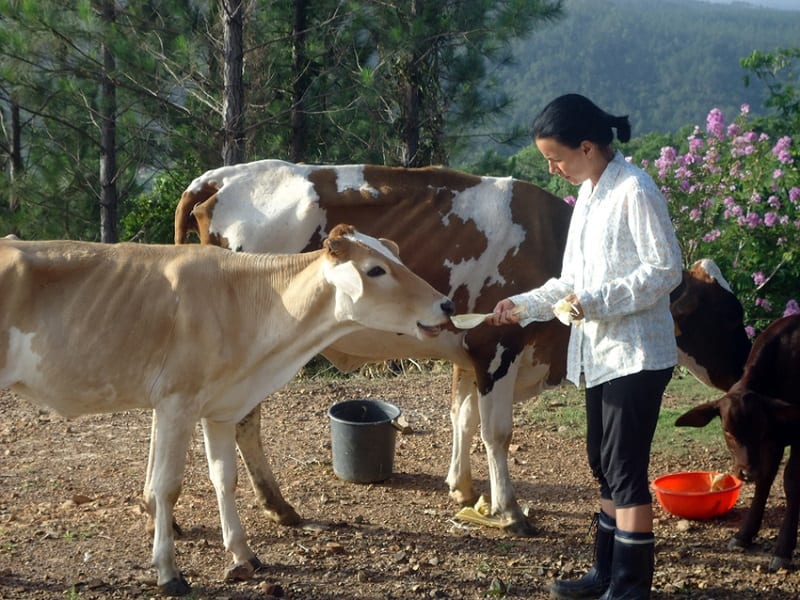 HAVANA TIMES – I've just spoken to Omara Ruiz Urquiola, who became a dear friend of mine after her brother Ariel was unfairly imprisoned. Ariel was sentenced to a year in prison with made-up charges of contempt, and he only served a month because he held a hunger and thirst strike which led celebrities in the world of Cuban culture to come forward and demand his freedom, such as singer-songwriter Silvio Rodriguez.
These siblings' odyssey began with Omara's cancer, who was only given nine more months to live in June 2005, and thanks to Ariel, is the longest-living survivor of her kind in Cuba.
I say thanks to Ariel, and this is no exaggeration. This scientist, and PhD in Biological Sciences, taught himself everything he needed to know about his sister's cancer and became an expert in order to save her, and he did.
He also scheduled her operation and managed to locate the drug she needed which is a monoclonal antibody called trastuzumab, which is administrated every 21 days and manages to keep the patient's condition stable, who is able to live with this disease just like a diabetic can get by with insulin or metformin.
All of Ariel's research, and Omara's survival as a result, made them a target for the Cuban government as it didn't forgive them for exposing the national health system.
It seems that the State washes its hands of medicine shortages, such as the situation of neglect that is now affecting cancer patients. They probably blame the embargo, and public health professionals repeat the phrase: "Down with the blockade", as if it were their mantra, without realizing that they are blindly following orders, even when they know the danger that patients are in, becoming accomplices in their decline and ultimate destruction.
While speaking to Omara on the phone for a short while, she told me that she wasn't given her treatment yesterday, yet again, which means that her tumors will return, that is to say, Omara is at risk.
Ever since 2015, she needs combination therapy which includes pertuzumab, which Ariel also advised, as it became clear back then that trastuzumab as the only therapy wasn't enough. Her voice breaking with helplessness, I asked her if there wasn't any possible way of getting a hold of it, at least this time, as they are expensive medicines.
Back before Ariel was locked up, he held a public protest because of shortages of this drug. Tired of writing letters and of being ignored, he decided to hold a protest with the name of the drug written on his white researcher's coat, standing at the entrance of the National Institute of Oncology and Radiobiology (INOR).
The problem is that both trastuzumab and pertuzumab are produced in Switzerland and are not sold to individuals; only Governments and medical consortia can buy it. This means that Omara's life and the lives of many cancer patients, are resting in the Cuban government's hands right now, as there isn't any other body in the country that holds the autonomy to purchase them.