Chronicles of the Thawing Process, a Graphic Vision of Cuban Reality
By Osmel Ramirez Alvarez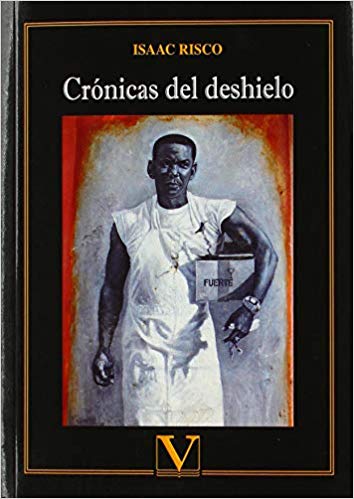 HAVANA TIMES – It's quite difficult to find balanced and unbiased literature about Cuba. Most Cuban writers living on the island are inevitably moved by their passion and end up describing our reality, exaggerating the good and the bad depending on their ideological stance or location. Luckily for us, this watercolor landscape that Isaac Risco gives us in his book Cronicas del deshielo (Chronicles of the Thawing Process), doesn't suffer from this problem.
It tells us about his experiences and impressions of Cuban reality, which he was able to gauge whilst working as a news correspondent for DPA News Agency in Havana. It covers the interesting period between 2011 and 2016, when breakthrough events took place. Some foretold a promising future with an international detente and changes on the island, but they vanished unfortunately with later political developments.
He paints the "real Cuba" with masterful accuracy while he tells us about his journalistic investigations and his own life in Cuba, using an attractive narrative journalism style. He tells and describes our reality using his own personal interactions with different characters, dealing with every typical problem in our country, every event and sociological transformation that caught his attention, which have undeniably marked our everyday lives. At least the most representative in the period his book covers.
He gives us his critical view, which constantly seeks to be impartial although he doesn't manage this entirely; businesses of a budding capitalism or private sector, represented by the paladares (restaurants, which makes his love for food clear); or the social inclusion of groups that were once discriminated against by society and the State by dealing with the case of the transsexual who was elected a District Representative in Caibarien.
He was an eyewitness of a unique time when cellphones or the Internet became widespread in Cuba, much later than in the rest of the world. He talks about the particular case of a Cuban blogger who went by the name Yusnaby, who after gaining well-deserved ground with his social criticism in Cuba, managed to join the journalistic team of Telemundo a big-time news channel in the US.
He also describes, from his own experience, problems with road infrastructure and dysfunctional services in the country, while giving us an intimate view (not published as a journalist) of his coverage of Pope Benedict XVI's visit to Cuba, of celebrations to mark the 60th anniversary of the attack on the Moncada Barracks and the new Pope Francis' visit that came later; without forgetting to mention the repressive acts against opposition members during the mass given by the former Pope in Santiago de Cuba.
In another chapter, he gives us an insight into a sore issue still which is the destruction of Cuba's sugar industry and the decline of towns which depended upon this industry, just like the perilous railway system, this time during his visit to the model sugar mill town, Hershey.
He was also lucky enough to cover the paradoxical concert the Rolling Stones gave, who Cubans were banned from listening to in the past because of "ideological digression", which is something only those of us who have lived under a totalitarian regime can understand.
Risco also had the privilege of being in Cuba, as an "accredited" journalist during the famous "thawing" process of US-Cuban relations, hence the name of his book which focusses on this era. He tells us about the return of spies that were traded for Alan Gross, the three who were still in prison, as part of the "Cuban 5" prisoners in the US and part of the FBI dismantling the "Wasp Network"; the reestablishment of diplomatic relations; and Obama's visit to the country.
Finally, as a coincidence (as a journalist) once he had left Cuba to work elsewhere and coming back to Havana after a few months of being away, Fidel passed away. He was once again the witness of another transcendental event that included the transport and burial of his ashes throughout the country until they reached the Santa Ifigenia cemetery in Santiago de Cuba. This was how he was able to finish his book with information and details collected firsthand, which he captured masterfully in a very graphic and eloquent way.
It's a book I would recommend everyone to read, as it is interesting for both Cubans and foreigners who want to have an idea about our national reality and recent history. The history we Cubans write everyday, but don't sometimes think about or pick up on. Risco helps us with his unique vision to better understand this complex country, that we love and endure, and is hard for us to figure out at times. There's no doubt about that.
To order the book: click here.