Cuba: A Visit from Jehovah's Witnesses
Warhol P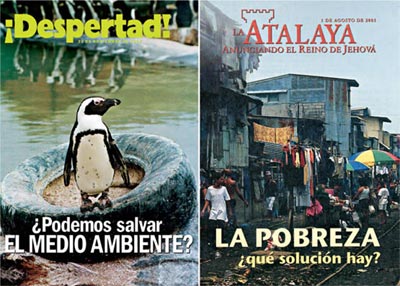 HAVANA TIMES — Every Sunday, two Jehovah's Witnesses come to my house. At first the visits weren't welcomed because that's the day I try to take care of a lot of my outstanding "stuff," so I hardly have time to talk.
But one of the young women is nice, and it's a pleasure to listen to her. In addition, I prefer being courteous and not behaving like many people in our neighborhood, those who refuse to let them come in and virtually slam the door in their faces.
I can't deny the fact that I have no interest in becoming a Jehovah's Witness, though I note that with their periodic visits they're trying to make me believe that in this religion rests the happiness of all human beings.
Every Sunday they give me a copy of the magazine Despertad! (Awake!). In it appear interesting articles and questions such as: "Why are governments important for changing the world?" and "Will our world change someday." There's a list where they detail what they would like to change:
– Hunger
– War
– Diseases
– Crimes
– Prejudice
– Pollution
– Injustice
– Poverty
Personally, I would change everything on that list for the good of humanity. But I don't have to be a Jehovah's Witness or profess any religion in order to do that. One simply has to be a human being and realize what's right and what's wrong.
With the passage of time, I've come to the realization that if all of us were as descent, communicative and truly human as those two young women, our lives might change for the better.
But it's evident that in this day and age there are few people here in Cuba interested in changing anything, so they prefer to close doors and bite their tongues.
I'll ask one question: Has anything changed or is something really changing in today's Cuba?